07 May 2020
Through-Floor Lifts: On The Rise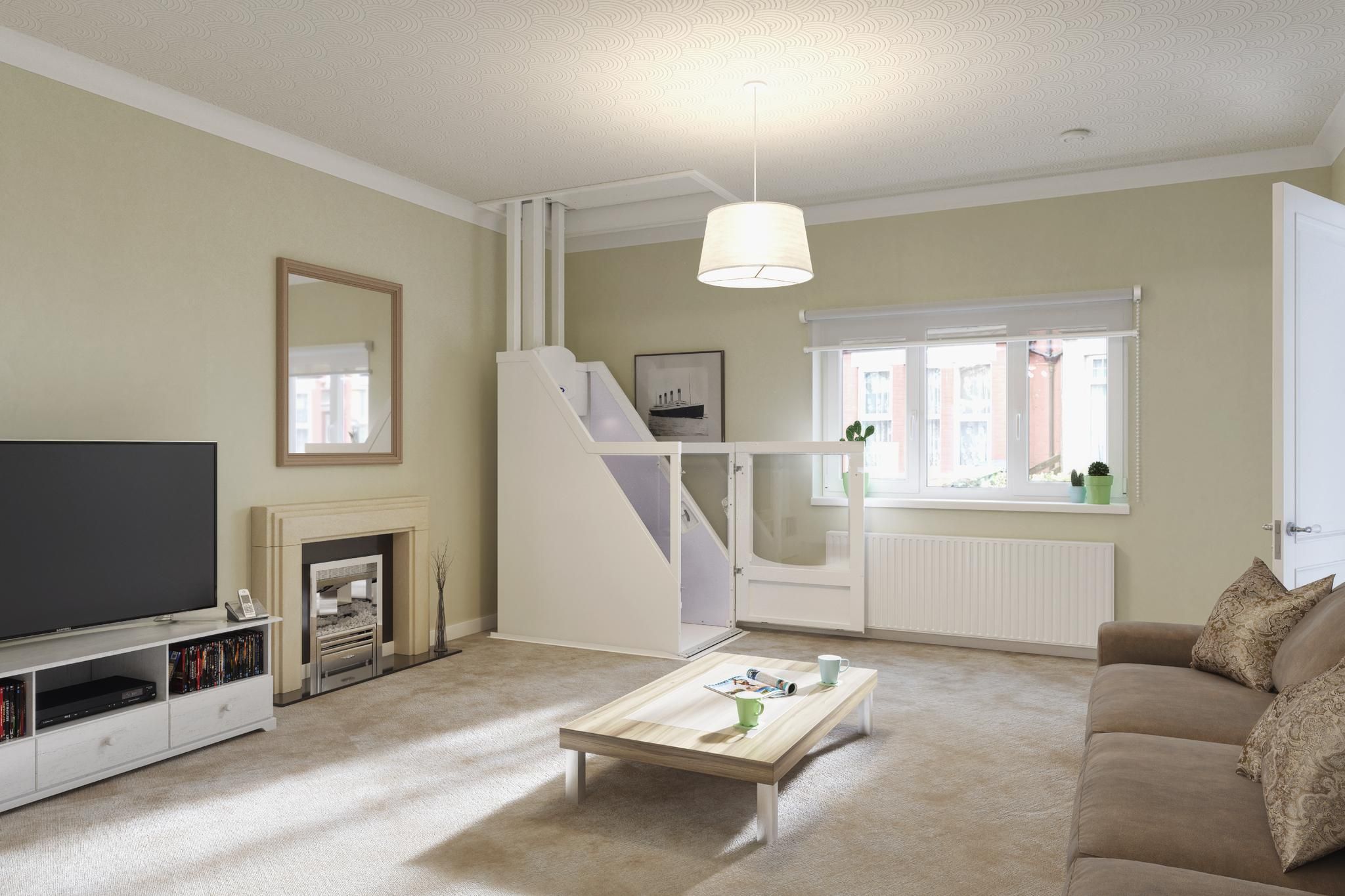 Through-Floor Lifts: On The Rise
There was a time when the idea of having a lift in your home was reserved for the very wealthy, requiring the construction of a dedicated lift shaft and lots of space for the lift. The benefits of such a lift are plain to see! A passenger lift is arguably safer and more comfortable to travel in than a stairlift, multiple people can use it at once, and it can carry other objects (your shopping, luggage, etc.) up and down the stairs for you.
Is it possible to benefit from the functionality of a passenger lift, but with less impact on your home, and for far less cost? That is the problem that Wessex Lifts set about reconciling in the mid 70's, with their "Through-Floor Lift".
Initially designed for wheelchair users, these lifts were found to be useful to anyone seeking to move between floors more easily.
The design is simple; a hole in the ceiling is cut, tracks are fitted through the hole, and the lift travels upstairs and downstairs on the tracks!
Installing through-floor lifts creates little disruption, like having a stairlift installed. Unlike a stairlift your stairway is kept free of any obstruction! The idea of taking a passenger lift with you when moving home would be costly and impractical. But a through-floor lift can be easily removed, the floor filled in, and the lift reinstated in your new home (you might consider leaving the lift behind though, as a through-floor lift can increase the value of your property!). These lifts succeed in taking the best elements of the stairlift and passenger lift creating a lift perfectly suited to the domestic environment. They are far more affordable than a passenger lift, and more comfortable than a stairlift.
Their affordability is not reflected in product quality. We design and manufacture all our lifts at our headquarters in the UK to ensure consistent high quality, complying with UK and international standards of safety.
Contact details:
Tel: 01794 830303
info@wessexlifts.co.uk