11 Jun 2020
The OT Show at Home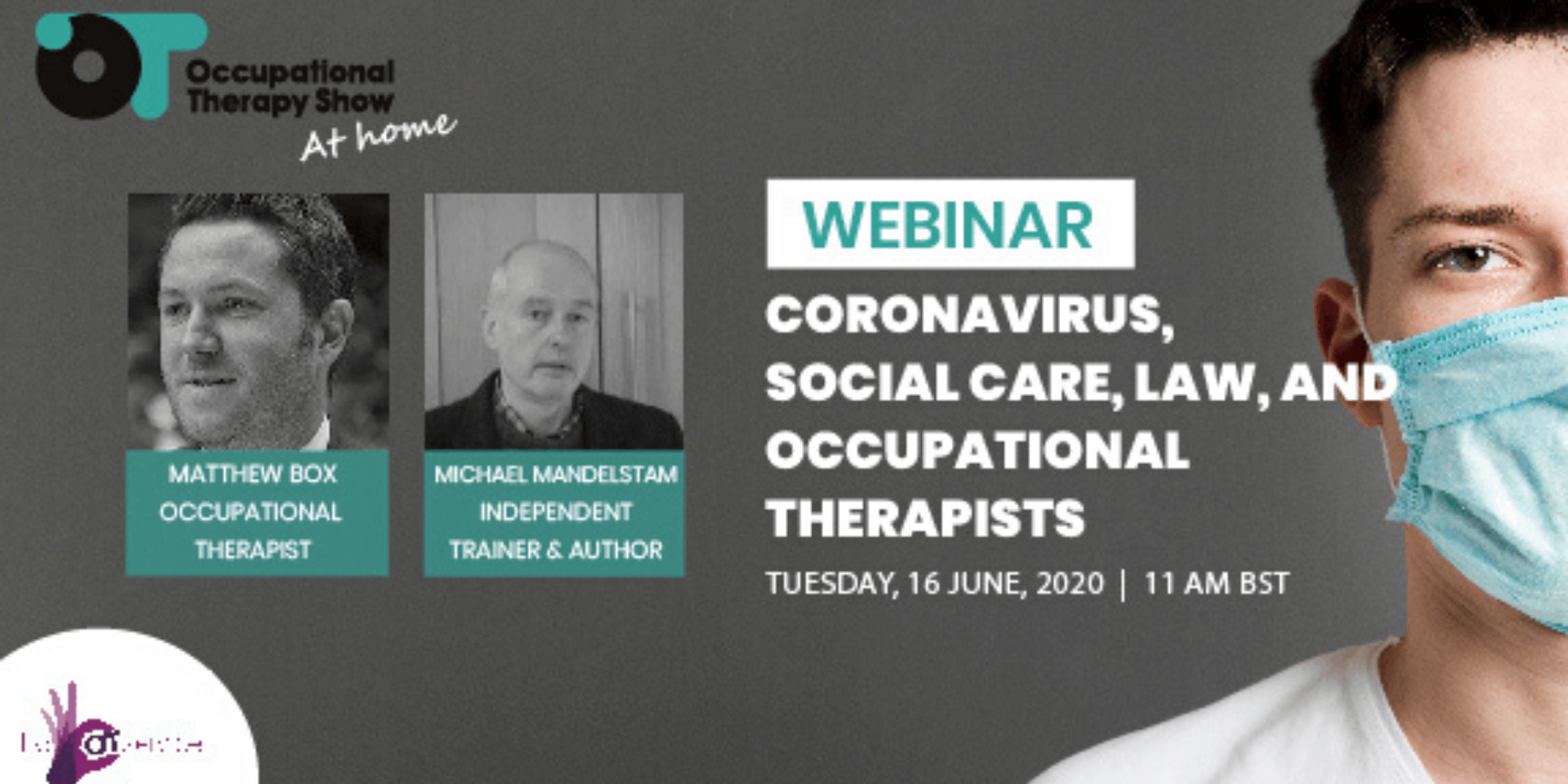 The OT Show at Home
Join Michael Mandelstam - Independent Trainer, and Author, and Matthew Box - Occupational Therapist of 20 years. From Tuesday 16th June 2020, their live webinar will be covering Coronavirus, social care, law, and occupational therapists.
Register HERE
Health and Social Care have had to adapt to significant changes, due to the outbreak of the pandemic. Michael and Matthew will be discussing how the Coronavirus Act 2020 has impacted the Care Act, NHS continuing healthcare, and hospital discharge.
The webinar will be covering a legal overview of the stresses and pressures on social care (and aspects of healthcare) during the current public health crisis – in the context of the work of occupational therapists.
Learning outcomes:
An overview of how the Coronavirus Act 2020 has affected the Care Act, NHS continuing healthcare, hospital discharge.
Outline of proportionality of assessment, prioritisation, cost-effective meeting of need under existing Care Act rules.
Summary of changes to the Care Act, if a local authority adopts the Coronavirus Act "easements" (relaxation of duties) – and human rights implications.
The illustration above by looking at practical consequences for occupational therapists
We will be covering more webinars and topics as part of the series in the coming weeks
We look forward to seeing you there on Tuesday, 16th June 2020!