25 Nov 2018
THE OCCUPATIONAL THERAPY SHOW EXCELS ONCE AGAIN!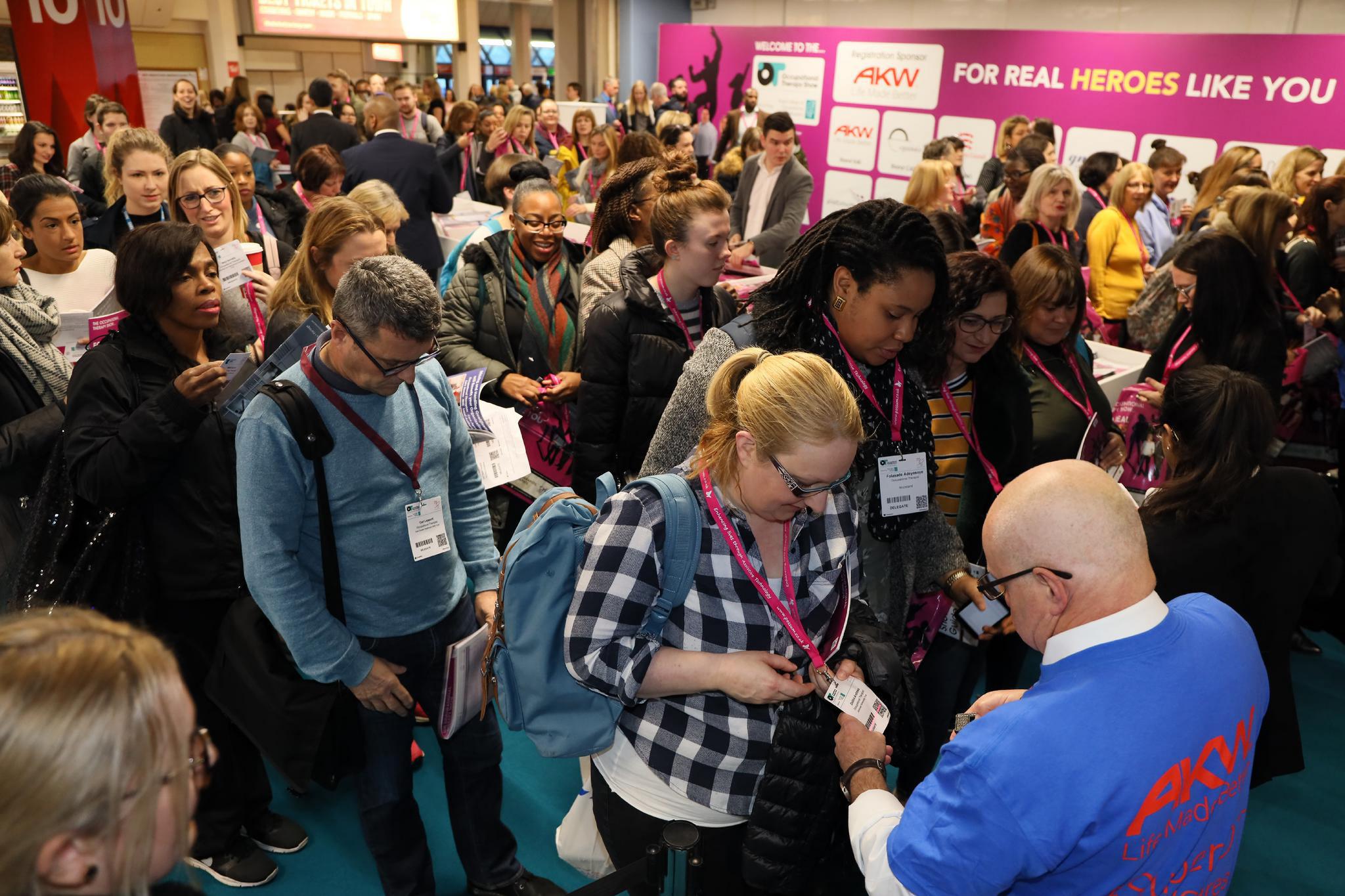 This year saw over thousands of OT professionals gathering at The Occupational Therapy Show on Wednesday 21st and Thursday 22nd November (NEC), making it the UK's largest free to attend, education and trade event for the OT industry.
Visitors gave the free-to-attend, two-day accredited CPD education conference and exhibition a resounding thumbs up as did the hundreds of exhibitors including the trade's biggest brand names, AKW, Arjo, Etac R82, Handicare, Invacare, Otolift Stairlifts, Prism Medical, Sunrise amongst others, who showcased hundreds of the latest products and services on the exhibition floor. The aisle and theatres were packed with delegates on both days enjoying plenty of lectures available for all OTs, plus hands-on education at exhibitor stands.

What they said:
"This is a very good show with a very positive audience - I've done this for 4 maybe 5 years now. Of all the shows I do this is by far and away the best - I've rebooked already!"
Curtis Jordan, Oxford Hoist
"In all my years of exhibiting at events in the medical industry I'd say this is the best attended show with a really genuine level of interest from delegates."
Gill Davies, Sales and Marketing, Frontier Medical
"We've exhibited for the last 4 years and I'd say that this years its been busier than we anticipated. We've taken a larger stand this year and we feel we've seen a positive impact from that, plus we had a mailshot go out yesterday which will have helped raise awareness. We find that having educational partner status builds our credibility.
This is really THE only national event, and the best place to be to reach a large audience'
Ashton Evans, Invacare
"This is the busiest exhibition we go to by far and this show has the best target audience for us. We have signed up for the 'on stand seminars' this year for the first time and so far that is working really well for us and creating interest. It's a really good show and the seminar programme and linked CPD accreditation is very well done and well thought of.'
Nikki Hogg, ETAC R82
More than 100% of the 2018 show's exhibition space is already booked for 2019! If you want to be part of the most exciting show in the profession, which returns to the NEC on 27th and 28th November, 2019 – then contact the team on +44 (0) 207 348 4909 or click here!