07 May 2020
Taking Back Control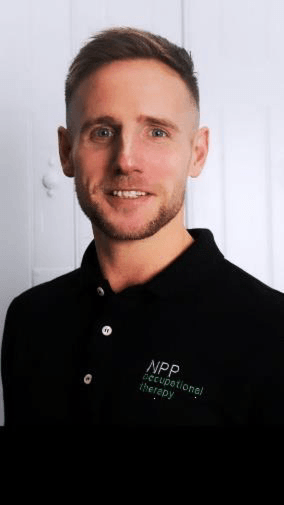 Taking Back Control
As I wrote this opening paragraph, I started to feel like I know this story very well, then I realised this, in many ways, is comparable to the clients I have worked with for 18 years. These individuals have experienced a life changing accident or illness that has reduced their capacity to engage in these meaningful and purposeful activities, the fundamental activities that defined them.
At this moment we can easily feel a loss of control, and for many, this can have a significant impact on their physical and psychological well-being. However, there are strategies that can help to take back some control and therefore improve our overall well-being and psychological status.

Strategy Tips
When you wake up in the morning, spend 20 minutes doing the following:
1. Write down all the things you are grateful of
2. Write down all the things you 'can do'
3. Write down all the things you can control
This may take some time to develop, but as the days go by, it will help you to feel in control at a time when it can easily feel like we are losing control over our own lives.
Although things are tough currently, try to stay positive and appreciate the little things that can provide this sense of meaning, purpose and identity, therefore improving overall well-being and mental health. It is often Occupational Therapists that work with clients and incorporate subtle rehabilitation strategies as part of their rehabilitation plans, that evolve to transferable skills and thus major changes.
Taking advantage of this time

This may be a time to practice something you have always wanted to do or focus on something that often gets neglected due to other commitments like:
- Learning to play a musical instrument
- Trying a new recipe
- Familiarising yourself with a new piece of social media
- Learning a new language
- Completing a jigsaw or other cognitively stimulating puzzle

The team here at NPP Occupational Therapy are staying positive and practicing the above strategies we have shared. We are currently continuing to work with our clients where possible and justified, strictly adhering to all government guidelines and internal policies. We work closely with our MDT colleagues at NPP, case management companies and solicitor firms to ensure we deliver an effective and efficient service during this global crisis.

We urge everybody to consider how some of the strategies and tips we have shared may help you or your families. We are all in this together and we will all come through this together, having a new appreciation for the life we once took for granted, the feelings of our clients following their accidents and activities we get the privilege to engage in.

Stay Healthy, Stay Safe, Stay Purposefully Occupied

Best Wishes
Karl Welborn
Director and Consultant Occupational Therapist
www.nppneurogroup.com