07 May 2020
Spotlight on Charity: Remap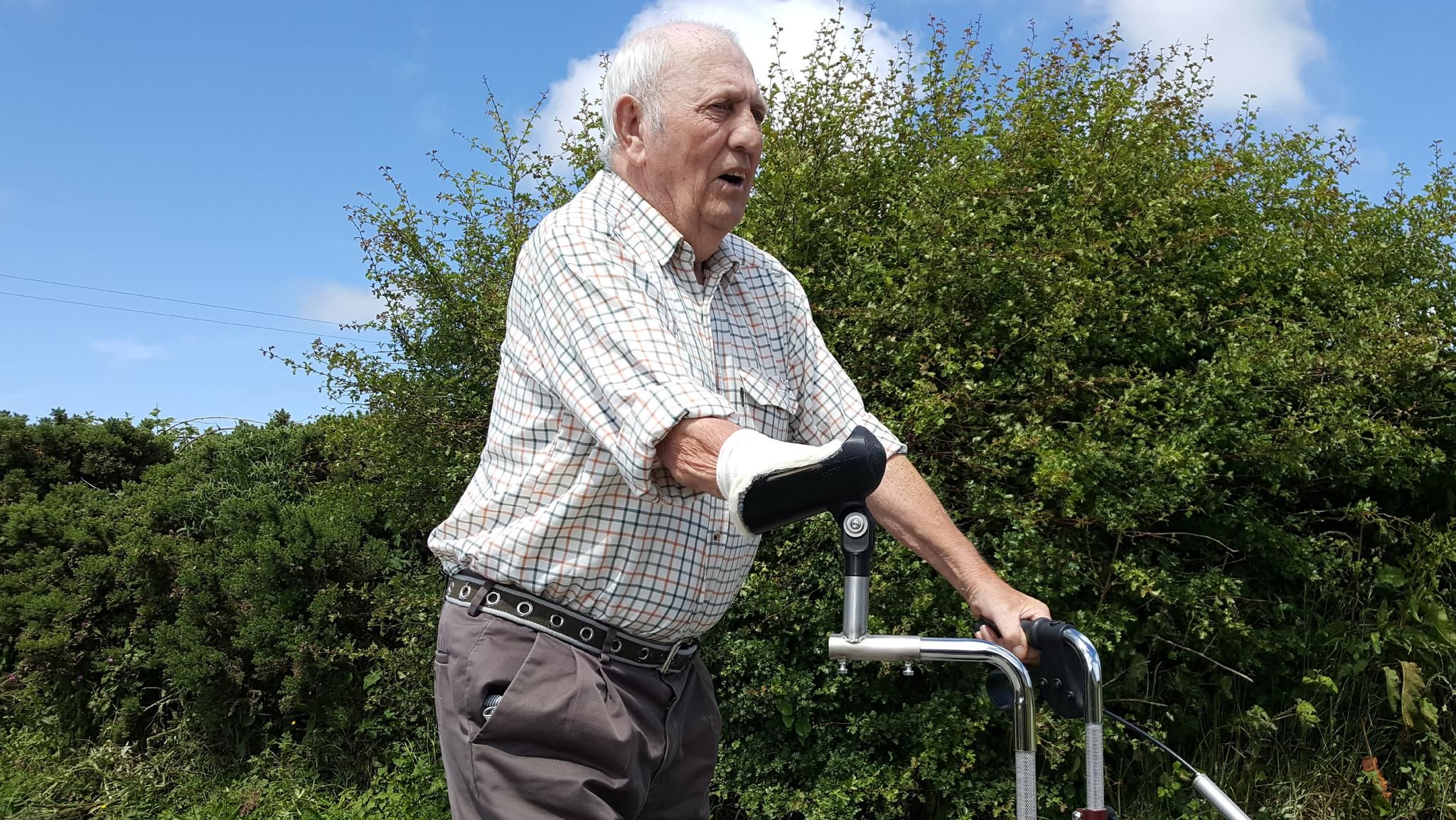 Remap - making things possible
Remap is a national charity that helps disabled people of all ages to live more independent lives by designing and making customised equipment free of charge. Currently closed due to lockdown restrictions, we believe now more than ever it's important to shine a light on charities that support the OT profession.
"Remap provide solutions to everyday problems when there is nothing commercially available; designing and custom making equipment for individuals. We recognise that everyone's needs are different and that commercial equipment isn't always quite suitable. Our skilled volunteers respond to thousands of requests for our help every year and we provide our service free of charge.
Here's an example:
Eilian needs to use a three-wheeled rollator to walk independently. Having an amputation however, creates an extra challenge, as he can't safely use the rollator with one hand. So Martin Rees, a volunteer with Remap, modified one especially for him. First the brakes were moved so they could both be operated from one hand. Then a 3D printed cup was made to accept his residual limb and attached to the rollator.
Jan Costa is an Occupational Therapist who referred the case to Remap. She said:
I have had previous experience working with Remap and although I knew what I wanted, it was not commercially available. Martin converted my concept and idea into a fully functional design and produced the item. The provision of the adapted braking system and single handed propulsion enabled the patient to mobilise safely with a three wheeled walker and reduces the risk of falls.
We occasionally have difficult issues like this, when one-off items are the solution. Remap have helped on more than one occasion. My advice is that if you know what you want but cannot source it, contact Remap. They can advise you and can also design solutions just for your patient. Give them a ring!
In another project we were approached by a stroke survivor who lives with his daughter in a terraced house and uses a wheelchair. Entrance to the house is up a step, through a side door, turning a right angle into a narrow passageway and down another step. It was impossible to manoeuvre wheelchair around this tight corner, with the effect that his daughter could not take him out without further helpers.
Volunteer Philip Watts took on the challenge of designing and making a piece of equipment to help. Having been a railway man before retirement, Philip thought of a turntable solution. This he made from wood and metal, such that the wheelchair can now be pushed up a small ramp onto the turntable, rotated 90 degrees, then out of the door. His daughter can now take her father out for trips in the fresh air and to visit clinics and stroke clubs, all activities intended to improve the chances of a successful rehabilitation.
What challenge do you have for Remap?
Whether you need a piece of equipment that isn't on the market, or to have something adapted, Remap can help. Remap volunteers can design and custom-make equipment for your specific needs. The service is available to disabled people of all ages, is completely free of charge and you can request their help directly."
Find Remap at: www.remap.org.uk 01732 760209 or email data@remap.org.uk
Or come and meet us at The OT Show 2020 on stand A33