21 Aug 2020
COVID-19: Being an OT graduate during Coronavirus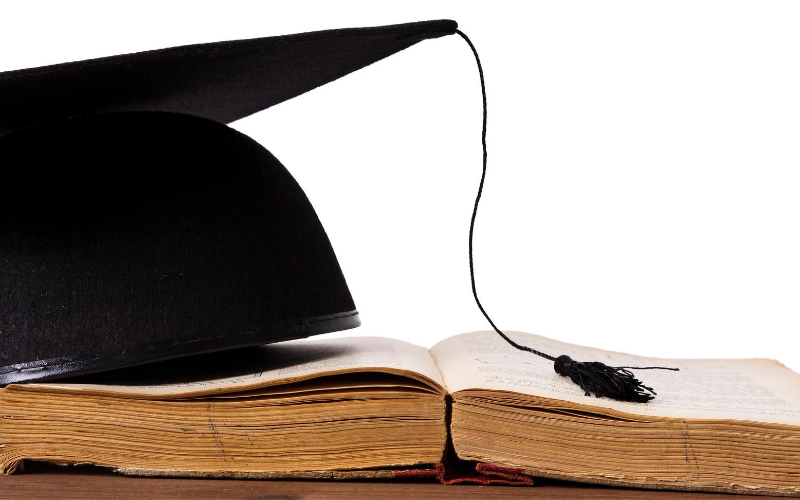 BSc (Hons) Occupational Therapy
Up and down the country, many graduates are having to face the unfortunate news that they may not get to see any kind of graduation ceremony happening in the year 2020. Following the announcement of a national lockdown back in March, everything rapidly shifted to Zoom calls and online learning. We did a Q&A with Rebecca Griffith, a graduate student of OT from Coventry University.

Rebecca is looking forward to moving on to the next stage of her journey in Occupational Therapy to help in the next stages the healthcare sector face as a community. Talking about her varied experiences, Rebecca explained:

"My degree has consisted of three placements- one each academic year. I have been lucky my three placements were across different settings. 1st year- respiratory ward acute hospital, 2nd year- medium secure unit in acute male ward, 3rd year- contemporary community paediatrics."

To expand upon this, Rebecca hopes to become a Band 5 Rotational Occupational Therapist to gain more varied experiences across different areas. Things changed for Rebecca suddenly in March - she stated:

"When the outbreak first hit when everything was so uncertain, I was still in Coventry going to classes for my degree. Then the University closed everything so I moved back home to be with my family and I completed the rest of my studies including my dissertation at home."

With studies and a dissertation to finish off from her family home, Rebecca had little time for other ventures and expressed concern for potentially entering the frontline too early during a time of national crisis. However, she continues:

"I am proud to be able to help in the next stage of COVID-19 to help patients recover from the virus and put my skills to practice."

Rebecca elaborated on how her studies were impacted, saying:

"COVID-19 has affected my studies in a variety of ways. For instance, while finishing my studies the university cancelled all face-to-face teaching with my academic tutors. I usually learn the most from face-to-face teaching and gaining the support face to face, however, COVID-19 made this very difficult for me. The fact that the library was also closed and I was now living at home completing my studies, I wasn't able to access the resources I needed to assist with my academic assignments."

Rebecca maintained her discipline throughout this time, continuing:


With so many video conferencing tools now becoming the best way to carry out best practice, we asked Rebecca how this has affected her during Coronavirus, particularly as video assessments are now used widely to avoid risks. Rebecca stated:"Even though I was completing my studies with reduced academic support and living at home without peer support, I was congratulated with higher grades than I have ever had throughout my university studies. I have always felt a little low in self-confidence, so this was the confidence boost I needed as a newly qualified OT, that I have the resilience to cope with unpredictable challenges such as COVID-19 and achieve to the best of my ability."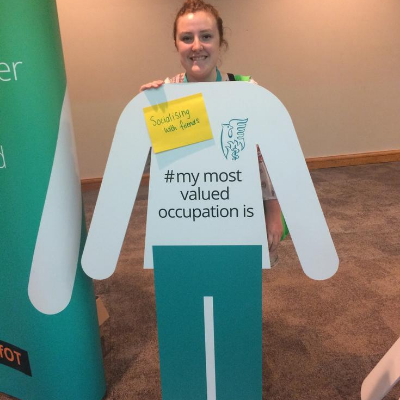 "I am currently at the stage of applying for jobs so this hasn't affected my practice (yet). However, I have heard from students in my cohort having interviews for job posts online and in my personal opinion could influence the performance of interviewees like myself compared to face-to-face interviews. I have had previous interviews face-to-face which made it easy to communicate my points and building a connection with the interviewers. However, I have an interview online in a few weeks for a post and this may have an impact on my performance, thus my entry into the position."

The reduction of face-to-face contact in society today has certainly had an effect on recruitment and inhibited graduates a great deal, particularly in such an interpersonal and hands-on career path.

Asking what's next in Rebecca's journey, she explains:

"I hope to celebrate my achievements with my fellow OT friends from Coventry University at graduation. As a newly qualified OT, I am hoping to complete a physical rotation to help gain a variety of OT experience. I am interested in completing a Master's in OT possibly abroad but I will work in practice first. I hope to travel the world with my OT skills and keep learning!"
GET IN CONTACT TO TELL YOUR STORY