11 Sep 2018
Join The OT Show, Jen Gash (OTcoach) and OTalk for our September Twitter Chat on Tuesday 18th Sep from 8pm - 9pm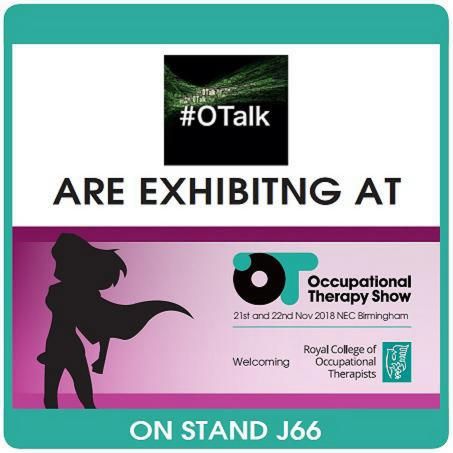 The Recognition of Occupational Therapy
Ever since I became an occupational therapist around 25 years ago, there has been a constant narrative regarding the lack of recognition of the profession as a whole. Generally, I agree. Forgetting for now the poorly understood name of our profession, we are a small profession compared to other health care professions, rarely mentioned in the press (although this has definitely improved in the last couple of years) but there continues to be poor public awareness about what we do, a lack of acknowledgement regarding the importance of people's occupational needs and a lack of occupational therapists in positions of leadership and influence.
People kinda just know what a nurse, physio, social worker or doctor is, don't they and it's so frustrating.
However, I believe that at this time more than ever before, occupational therapy needs to be recognised in numerous ways:
Recognition of what human occupation truly is, how central it is to human wellbeing and also to that of wider communities/societies - health is not merely achieved through a medical approach
Recognition that many of societies current difficulties could be alleviated through a grounded occupational approach
Recognition of the staggering work that occupational therapists continue to do to support health, social and education systems and that our impact as a profession could be magnified through more consultation opportunities and funding support.
Recognition of the trail blazers in our profession and the new frontiers they are exploring
This OTalk will explore the following questions in relation to "recognition" in occupational therapy:
What makes us (occupational therapists) feel we lack recognition at work and in broader society?
What sort of recognition would society value and make a real difference to our profession?
What examples do you all have, that demonstrate that OT is being recognised?
What other ways outside of the usual, might give occupational therapy the recognition it needs?
If you want to get some recognition for you, your staff or service, don't forget to nominate people for this years OT Show Awards! Details here : https://www.theotshow.com/awards