14 Sep 2017
CELEBRATE 100 YEARS OF OCCUPATIONAL THERAPY WITH THE OCCUPATIONAL THERAPY SHOW!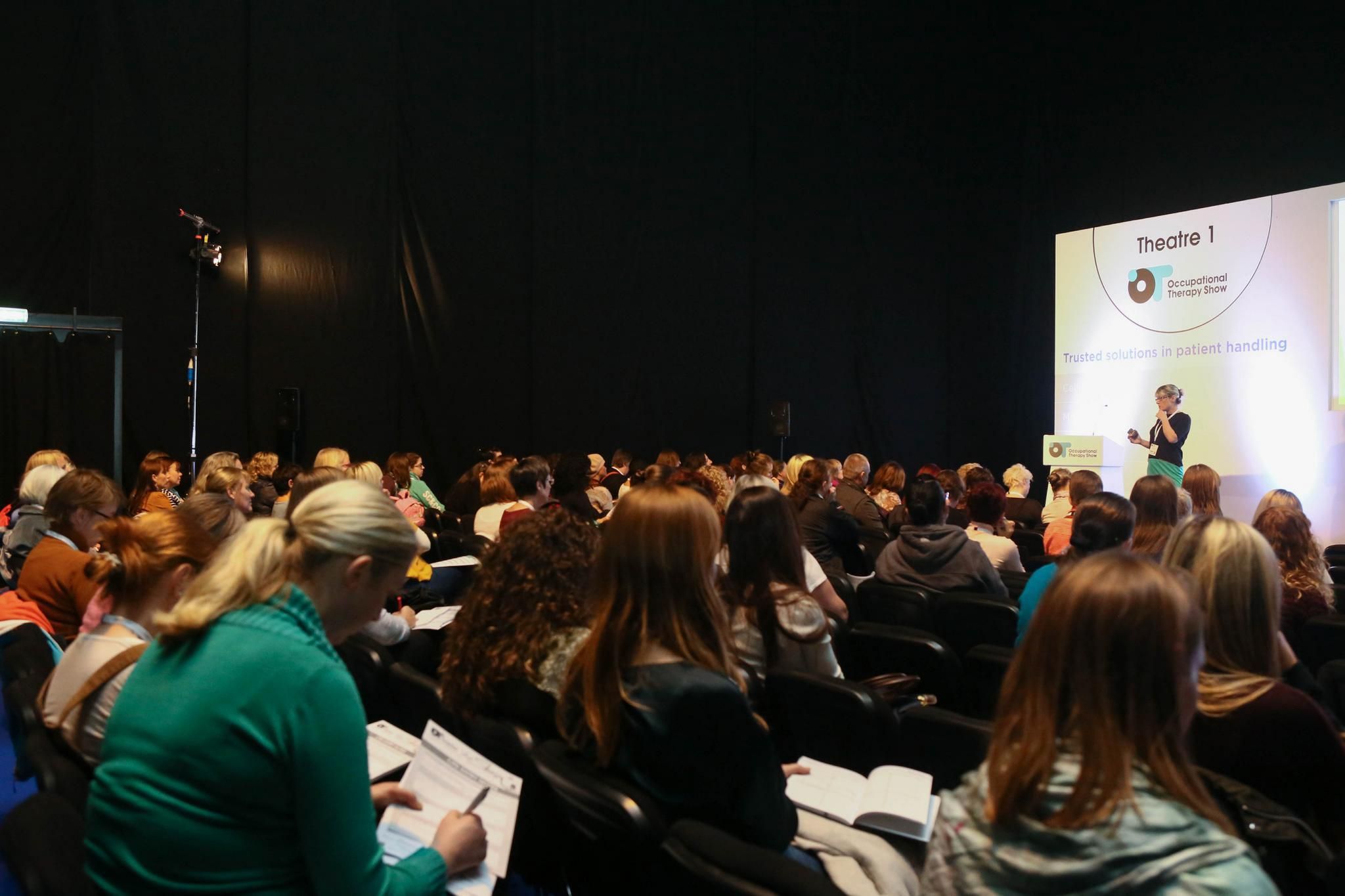 The Occupational Therapy Show is the perfect place for you and your colleagues to celebrate 100 years of occupational therapy with all that is occupational therapy! The show offers an outstanding educational programme, with speakers from around the world presenting sessions tailored to all occupational therapists. However, the event offers so much more than initially meets the eye. Here's what you can expect from our 5th edition of the show this November...
CLINICAL EXCELLENCE

Spread across the various educational features will be some of the biggest names in the occupational therapy profession right now. These will include Dr Michael Iwama, Dr Jenny Preston MBE, Dr Joanne Fillingham, Gillian Leng, Michael Mandelstam, Stephanie Saenger, Dr Alison Warren, Alice Hortop, and many, many more.
FREE MAJOR EXHIBITION
In addition to the clinical experts, those at the top of the product development and research field will also be in attendance, with more than 270 suppliers and manufacturers represented across the bustling trade floor. Whether you're looking to upgrade your practice service, seeking new equipment for current clients or wishing to find new solutions to existing issues, we have it all at fantastic prices! Check out the latest innovations, technologies and services on the show floor and make sure you take this opportunity to try out new products for yourself! You'll be able to find out more about the products available from Stannah, Handicare, Invacare, AKW, JCM/Sunrise, to name but a few! Or you can get information on the latest training courses available from reputable providers, and there'll be experts in recruitment and finance on hand too. You can also source information from some of the leading charities to find out about their inspiring projects and see how you can get involved. What's more, the exhibition floor will host an array of leading associations and societies who will be more than happy to show how membership could benefit you.
NEW! POSTURE AND WHEELCHAIR ESSENTIALS THEATRE
Brand new to The Occupational Therapy Show this year will be the Posture and Wheelchair Essentials Theatre, supported by PMG & NWMF. Designed to help focus on wheelchair and seating assessments, particularly looking at pressure management, special seating and manual wheelchairs. It will be useful for anyone working regularly with clients requiring wheelchairs or special seating equipment, whether on a permanent basis or for occasional use. So make sure you make time at the show this year to pay this brand new theatre a visit!
CONTINUED COMMITMENT TO THE PROFESSION
The Occupational Therapy Show has delivered more than 30,600 hours of FREE CPD to occupational therapists in the past four years. Not only is it THE place to go for education and sourcing new products, The Occupational Therapy Show also provides the profession with various platforms and initiatives to get the most from their visit, this includes: The Paediatric Trail If your specialist area is in paediatrics, or this is an area of interest, then The Paediatric Trail is for you! There will be an action packed programme full of relevant CPD opportunities, as well as an exhibitor list dedicated to paediatric products and services. By visiting all paediatric focused exhibitors, you will gain greater exposure to all the latest products, services and technologies on the market, enabling you to provide a more enhanced service to your clients. Keep checking the website for regular updates on all participating exhibitors as well as key seminars for this specialism.
The Poster Zone Following on from the success of previous Poster Zone's at the Show, the organisers of The Occupational Therapy Show are delighted to announce it will return for 2017. The Poster Zone will be located on the exhibition floor and will display posters submitted by OT professionals from NHS Trusts, private health care, local authorities and many more. It will continue to celebrate and provide a format for individuals and teams within the OT profession to share best practice and network with colleagues from across the UK. Poster entries are open to all sectors of OT irrespective of career level or place of work. Entries will be accepted from all OT professionals.
The Occupational Therapy Show Awards The Occupational Therapy Awards Program is aimed at grass roots OT professionals in the UK, and we are delighted to announce that nominations for the 2017 Awards are now open! The awards will celebrate and acknowledge successful individuals and teams within the OT profession. We are delighted to be able to recognise all sectors of occupational therapy through these awards which are open to any OT professional irrespective of career level. For more information on any of these features please visit www.theotshow.com
NETWORK AND HAVE FUN
It is just as important to us that you have fun at The Occupational Therapy Show, while learning and developing your skills. More than 4,700 professionals are expected to attend the event – which will be co-located with Therapy Expo– offering the perfect opportunity to network with friends and colleagues from all corners of the industry. So, if you haven't registered for your free pass yet, make sure you do now!