Surrey County Council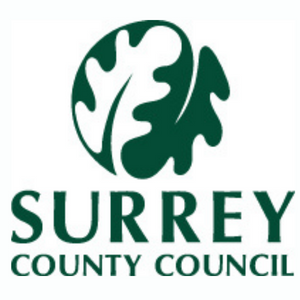 Working as a Newly Qualified Occupational Therapist
in Surrey County Council Adult Social Care
Who we are?
In Surrey County Council Adult Social Care, our vision is to promote people's independence and wellbeing, through personalised care and support that focuses upon their strengths, the outcomes they want to achieve and enables choice and control.
Our Occupational Therapists are part of a multi-skilled team which includes: social workers, social care assistants and reablement personnel. We provide support to adults and their carers in a community-based setting.
Occupational Therapists working in adult social care services are either based in one of the community teams or in a countywide specialist team, such as our Learning Disability and Autism Team and Transition Team. We have locality (community) teams based in the following towns: Guildford, Godalming, Woking, Addlestone, Ashford, Epsom, Esher, Dorking, Reigate and Oxted and Camberley.
What we do?
Our Occupational Therapists work with a variety of adults who have differing needs. The people we work with may experience a learning disability, physical or sensory impairment, mental health and/or be an older person. We work with individuals within the community, carrying out assessments and visits within the local area, and on some occasions outside of the county. Some of these settings include people's homes, residential care and nursing homes.
As an Occupational Therapist within Adult Social Care, you will undertake assessments in the community, providing advice and guidance, basic equipment and specialist equipment to meet people's social care needs, as well as undertaking moving and handling risk assessments and making recommendations for minor and major adaptations.
Why work for us?
In Surrey County Council we recognise that newly qualified Occupational therapists need an additional period of support in their transition into practice. We have developed a preceptorship scheme which is designed to help you develop your knowledge, skills and confidence as an Occupational Therapist working within Adult Social Care.
You will be supported to work through the preceptorship programme by a qualified and experienced Occupational Therapist, as well as your line manager and your peers. You will have a variety of learning opportunities throughout the programme such as shadowing, reflection, peer support groups, case work, and regular supervision.
You will create a professional portfolio which will contain reflections and feedback of observed practice, records of preceptorship meetings and other supporting documentation. To support you during preceptorship, you will be allocated 10% professional development time.
We offer NQOTs a competitive starting salary of £33,796. Upon successful completion of preceptorship, you will be promoted and move into an Occupational Therapist post with a starting salary of £36,282.
We are committed to the ongoing professional development of our staff and offer a variety of ongoing learning opportunities to support you as you progress with your career within Adult Social Care.
Visit our stand at the OT Show to speak to our staff and find out more about working for Surrey County Council Adult Social Care.