Show Press Release
The Occupational Therapy Show successfully returned, welcoming it's largest gathering of OT professionals to date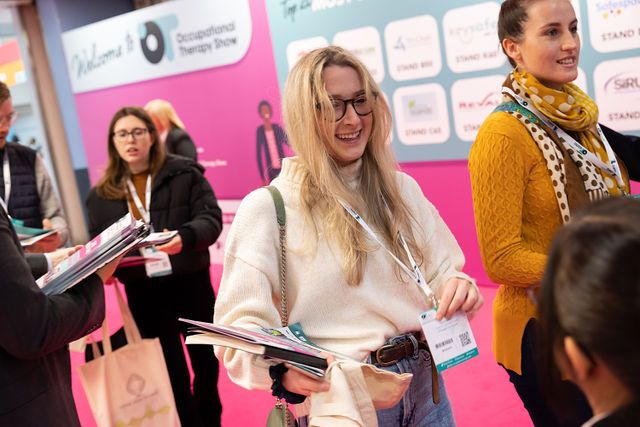 The UK's OT community gathered at the NEC Birmingham for the return of the Occupational Therapy Show last month, on 23-24 November 2022.
The event welcomed thousands of occupational therapy professionals, who were there to gain expert insight, witness the latest innovations, and network with some of the biggest names in the industry.
With a conference programme like never before, including 90+ world class speakers, 6 focused theatres, 100+ hours of CPD accredited content, along with 180 exhibitors, this year's free to attend event was like no other.
Organisers of the Occupational Therapy Show are delighted to announce, this edition was the most successful to date, gathering the largest number of attendees and exhibitors in the show's history.
The content and the exhibition worked in great unison to provide the latest in not just knowledge, but also in the technology that will transform the OT industry.
New for this year was a stream of content on 'Contemporary Practice', along with a new 'Innovation Theatre' and 'Showcase Theatre', and the much beloved 'Poster zone' returned once again.
The great expectation of the OT Show was not only met, but in a lot of cases even exceeded. The highly anticipated event reiterated just how important and rewarding the in-person experience was to the entire OT community.
"We saw 355 visitors at our stand which is double the number we saw in 2022. We had a really busy show at which all our ideas and plans came together. We also had some very good, and worn out staff at the end!" - Stephen Perry, Driving Mobility
"I just wanted to say a big thank you from everyone here at Training 2 Care for all of the hard work and help you have provided us with getting ready and then attending the OT Show last week. It was a fantastic couple of days!" - Michael Peachey, Virtual Dementia Tour
"We had a great show, probably our busiest yet! So, thanks again. It's always a well organised event and a pleasure to be part of." - Dave Bennett, Hospital Direct (Marketing) Ltd
The next edition of the Occupational Therapy Show will return on 22 – 23 November 2023 at the NEC Birmingham and prospective attendees can register their interest here