24 Sep 2021
Over 40 years of history in lift innovation and manufacture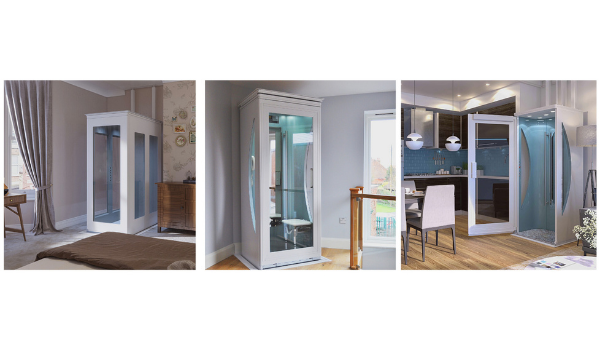 From its Hampshire HQ, Wessex Lifts has been innovating, designing, installing, and maintaining through-floor home lifts and platform lifts for over four decades
Wessex Lift Co. Ltd designs and manufactures an extensive range of home lifts and platform lifts at its head office in Romsey, Hampshire. Supported by depots around the country at Birmingham, Manchester and Bathgate in Scotland, and boasting a dedicated and experienced nationwide sales team, the company remains an industry leader with an enviable reputation for its technical ability, value and quality.
Providing a full turnkey service including construction work, Wessex's complement of solutions has distinguished it within the sector thanks to, for example, possessing highly trained engineers who have extensive experience installing lifts alongside a large service and maintenance division which not only looks after its own equipment but that of other manufacturers too.
Being able to customise the solutions it offers thanks to the technical ability of its engineering department, and their close communication with the manufacturing team, has enabled the company to build upon its reputation and strengthen its place in the market.
This is underlined by many long-term relationships with clients including multiple nationwide local authority contracts for domestic services and multiple commercial contracts across the UK. Wessex supplies many lift companies in the UK and worldwide.
Paul Hillman, Managing Director says, "Wessex has for the last 47 years built strong relationships with local authorities and partner lift companies by offering advice, surveying, supplying, installing, and servicing of a range of home lifts and platform lifts for use by the less able. Working with such clients and service users has helped design improvements and new innovations across our range. Currently we provide an extensive range of through the floor home lifts and personal lifting solutions. Being a manufacturer, we can make and install bespoke lifts to suit individual requirements."
Wessex's success can be attributed to the consistency of its high quality and well-engineered products. Which has been achieved by a willingness to invest and innovate, developing a robust quality management system along the way which is supported by ISO 9001, 14001 and 45001 accreditations audited by the BSI.
Having a large dealer distributor network throughout the UK, Europe, North America and Australia has helped Wessex establish great recognition for its products and solutions.
Wessex are confident about the future.
"The heart of our lift design is British engineering at its best, delivering customer focused solutions that are market leading and yet are also straightforward to manufacture and install."
"The UK's aging population is driving an increase in our products. People want to stay in their own home for longer. We care about people and making things easier with a range of products that give quality, value and reliability, providing everyone the independence and freedom to enjoy life."
Get in touch:
Visit our website - https://www.wessexlifts.co.uk
Find us on LinkedIn - https://www.linkedin.com/company/wessexlifts
Call us on - 01794 830303