08 Nov 2021
GEL OVATIONS LAUNCHES SlingGel HOIST SLING PROTECTION (Stand G58)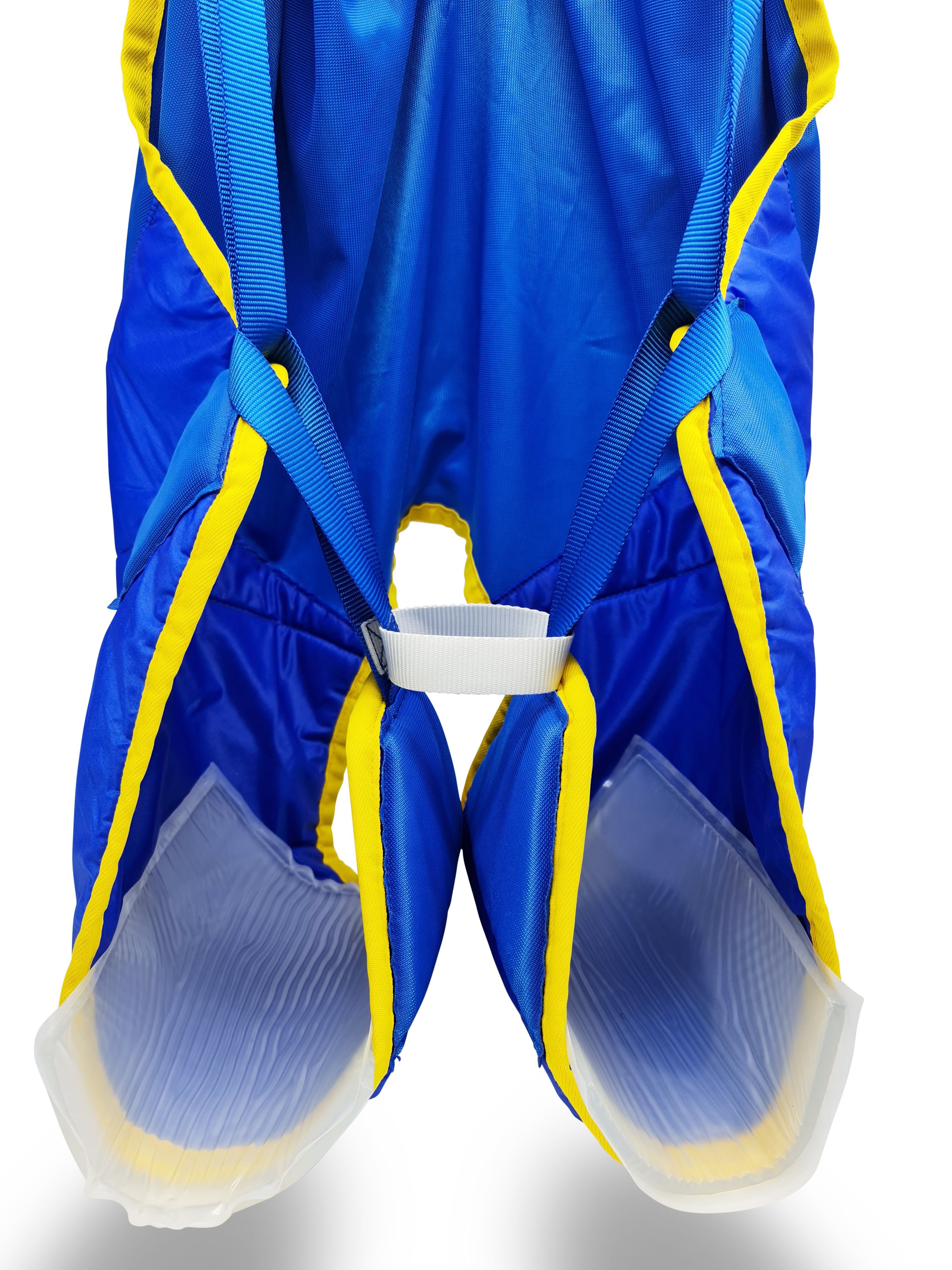 Gel Ovations Europe, the UK-based manufacturer of pressure care products for mobility equipment has launched SlingGel. The new brand encompasse a range of protection products for users of hoist slings.
SlingGel pads consist of low-profile flat silicone gel pads in a range of sizes, equipped with grip-strips to hold them in place.
The silicone gel replicates the consistency of human fat, to provide a cushioning layer of protection. For people with limited movement or vulnerable skin, a slide glove or sheet can be used to insert and remove the pads.
James Payne, Managing Director of the Bristol-based specialist, said: "Working with Occupational Therapists we have found that their clients are at their most vulnerable to pressure injury when being transferred in hoist slings.
Their entire weight is exerted against seams and edges that can cause inflammation and discomfort. The result is SlingGel, a universal solution to the problem and another example of our growing range of products designed to overcome pressure care issues in the field."
According to Gel Ovations, once the skin is damaged, pressure ulcers develop extremely quickly, especially in 'hotspot' areas such as around the sacrum, coccyx, hips, and underneath the upper legs.
Also available for plus-size clients, the company also recommends the use of SlingGel to prevent existing pressure ulcers from further developing during patient transfers.
https://youtu.be/miv2nR8bPiI