03 Aug 2023
The Occupational Therapy Show registration is now live for 2023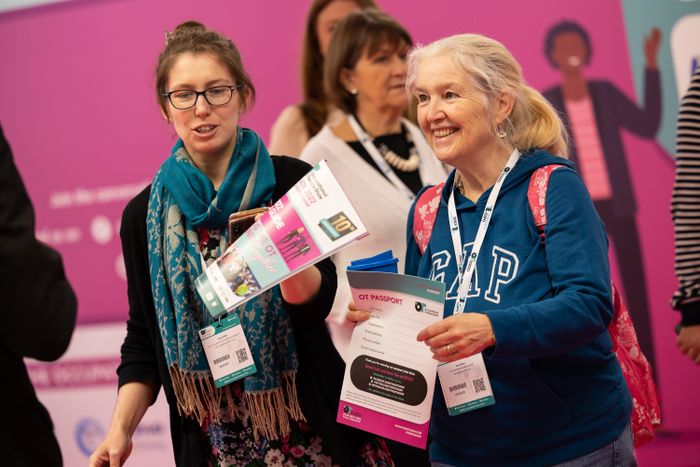 Secure Your Spot: Register Now for The Occupational Therapy Show 2023 at NEC Birmingham
CloserStill Media, the organisers of The Occupational Therapy Show, are delighted to announce that the registration form for delegates to secure their tickets for this year's event on November 22-23, 2023, at NEC Birmingham is now available. The Occupational Therapy Show proudly presents its new website, which encompasses the show's expert speakers, exhibitors, workshops, and theatres. Attendees can now access the website and proceed with live registration.
Recognized as the leading event for professionals in the UK, The Occupational Therapy Show serves as a comprehensive platform for Occupational Therapists (OTs) to access current information, innovative resources, and peer support, all in one centralised location. Developed by occupational therapists, for occupational therapists, the conference showcases a carefully selected lineup of speakers and meticulously crafted content tailored to OTs of all bands and specialties working in healthcare, social care, housing, education, voluntary organisations, or as independent practitioners.
Registration is free for all OT professionals and you can register here: https://www.theotshow.com/pr-reg-live
-ENDS-
The organisers, CloserStill Media, run over 80 market leading business exhibitions in the jewellery, learning, healthcare, technology, and veterinary sectors, with events in the UK, Europe, USA and Asia.
It is a market leading innovator. With its teams and international events, it has won multiple awards, including Best Marketer – five times in succession – Best Trade Exhibition, Best Launch Exhibition, and Sunday Times Top 100 Companies to Work For – four years in series – among others.
CloserStill Media creates valuable opportunities for suppliers to drive their business forward, through sales opportunities created and for buyers to find great new things to do the same.
For more information please contact –
Exhibitor and speaker enquiries – c.speer@closerstillmedia.com
Marketing enquiries – l.morgan@closerstillmedia.com