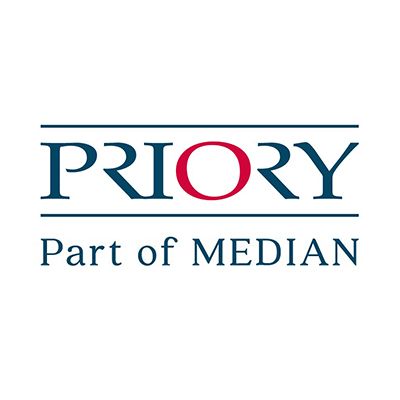 Priory is the leading independent provider of mental healthcare and adult social care in the UK.
We have two divisions, which together support the needs of over 28,000 people every year. Our divisions are:
Healthcare; and
Adult Care Services
Our purpose is to empower each person in our care to take steps towards a healthy future and live their lives as positively and independently as possible.
We are dedicated to helping people to improve their health and wellbeing. We understand that in order for people to achieve the best clinical outcomes, they respond best to individually tailored programmes, suiting their specific needs.
Priory is a long-established and respected company. Over the years, we have developed and maintained a reputation for delivering a real and lasting difference for each individual who uses our services. 
We currently treat more than 70 different conditions through a nationwide network of 290 facilities. 
Address
67-71 Lansdowne Rd
Leicester
LE2 8AS
United Kingdom