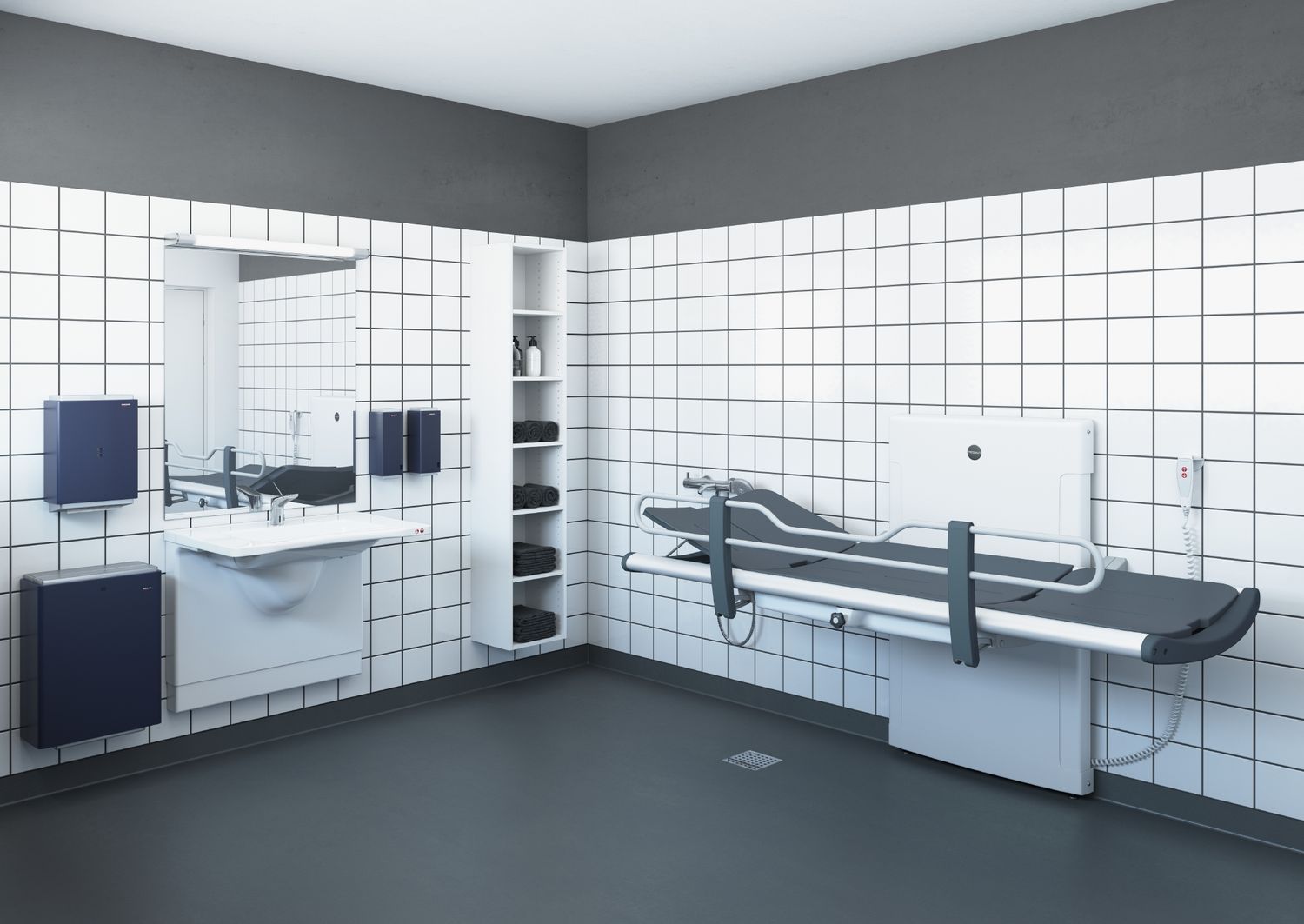 Pressalit is a Danish manufacturer of stylish bathroom and kitchen solutions. We can offer product demonstrations with clients and colleagues at home or in your office.
Our products are designed to promote independence wherever possible and safe working environments for care givers. At Pressalit, we advocate adjustable arrangements for shared facilities where needs are likely to change at some point in the future. Height adjustable washbasins will suit standing or seated users and solve a number of problems associated with shared family bathrooms.
Uniquely, track mounted bathroom products from our PLUS range, provide space efficiency, easy redeployment of equipment and by eliminating the need for further adaptation work in years ahead.
Our product range includes height adjustable washbasins, toilet support arms, showering and changing tables and shower seats & Kitchen lifters.
With a choice of up to five contemporary colours, products from Pressalit will help transform any interior space.
Products
Make the wash basin accessible for everyone, from a seated user to an ambulant user to children, parents and the whole family.

A unit to bring the user to standing after using the toilet and to bring the toilet and user down to a comfortable hieght to use