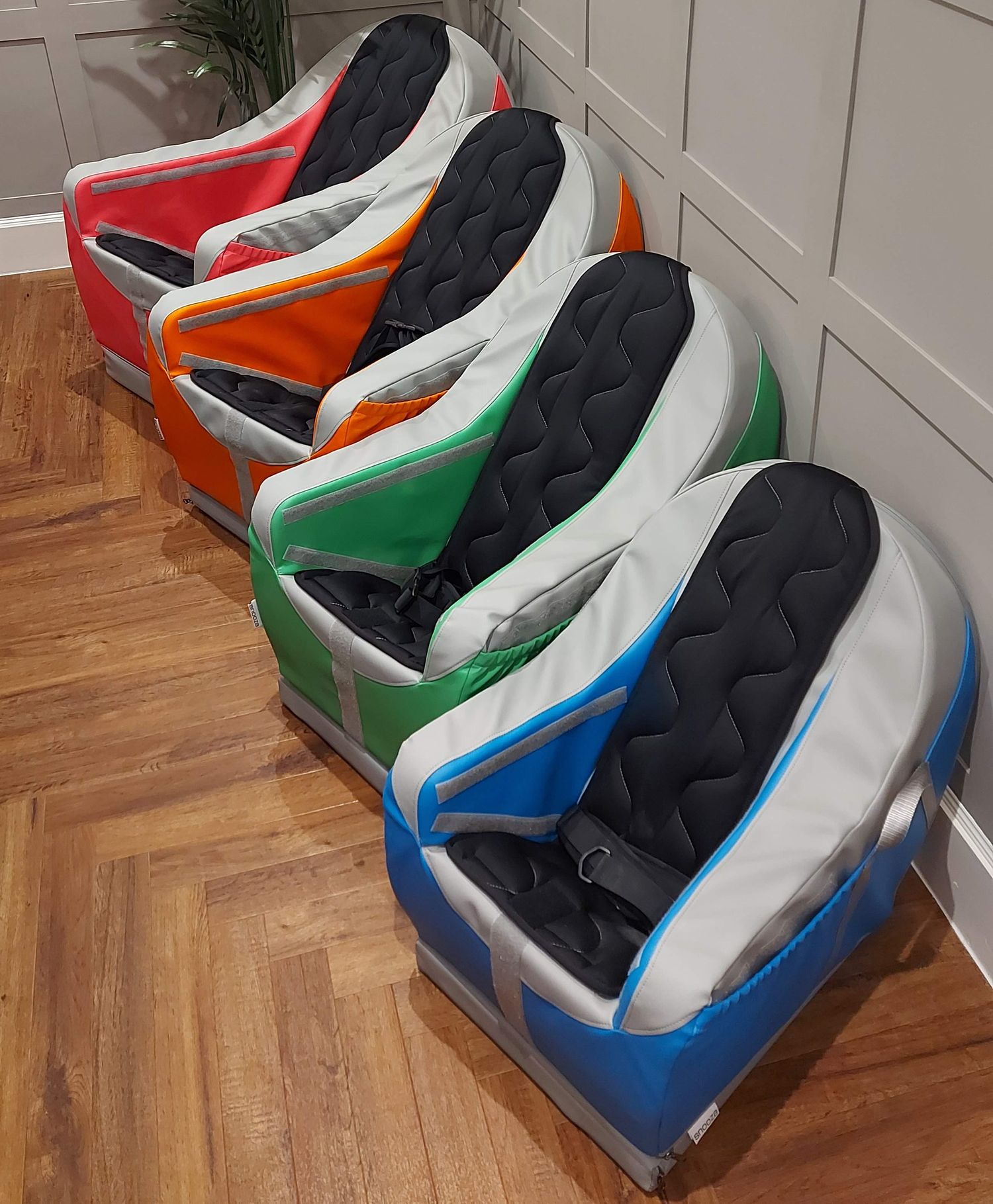 STOP PRESS! NEW PRODUCT on stand B49!
Therapists, carers, parents & users are all raving about it!
The Snooza chair has been designed for patients with epilepsy, autism & cerebral palsy, etc. Gravity helps to keep the user safely in a mid-line position. The higher armrest position promotes better blood flow & the softness of the seat allows the user to extend (e.g., during a seizure) & then gently brings them back into position.
The all-foam Snooza Chair offers the user a safe, comfortable
& supportive postural management environment inside the
house, school, or facility giving carers peace of mind to go
about their daily tasks. For wheelchair users, getting out of the
rigid metal frame & into the soft Snooza chair provides a nice
space for family members to get closer and more inclusive.
Quality materials & manufacturing craftmanship make the Snooza Chair easy to Care for.
See you there!
Address
Ophir Solutions LTD
Ophir Solutions LTD Riplingham House, Westoby Lane,
Westoby Lane,
Riplingham
East Riding Of Yorkshire,
HU20 3XT
United Kingdom