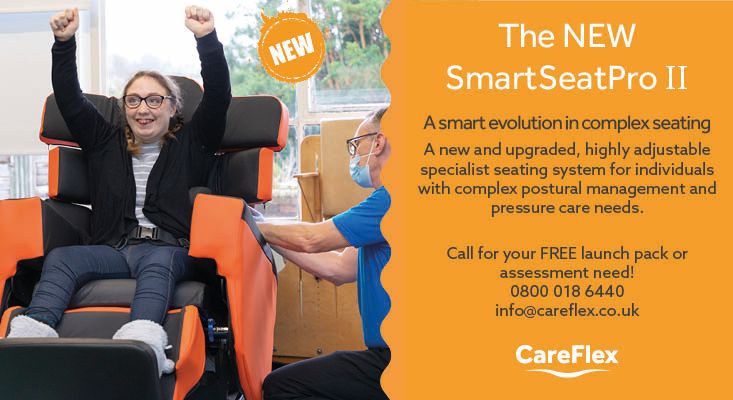 Welcome to CareFlex, the leading manufacturer of specialist seating designed to make a difference in people's lives. Our chairs are more than just chairs; they are tools that can significantly improve the quality of life for people with complex seating needs. We take pride in approaching each chair with care, compassion, and empathy to meet every individual's unique requirements and clinical needs.
We believe everyone deserves access to the best possible patient care. That's why we offer a wide range of services, including in-depth seating assessments, clinical support, justification for specialist chair equipment, training, and education.
Thank you for considering CareFlex for your specialist seating needs. We look forward to working with you to provide the best possible outcomes.
Address
Templer House
Cavell House, Knaves Beech Way
Heathfield
Loudwater
Bucks
HP10 9QY
United Kingdom
Products
The SmartSeatPro II is an upgraded, highly adjustable specialist seating system for individuals with complex postural management and pressure care needs. Medium Chair Only