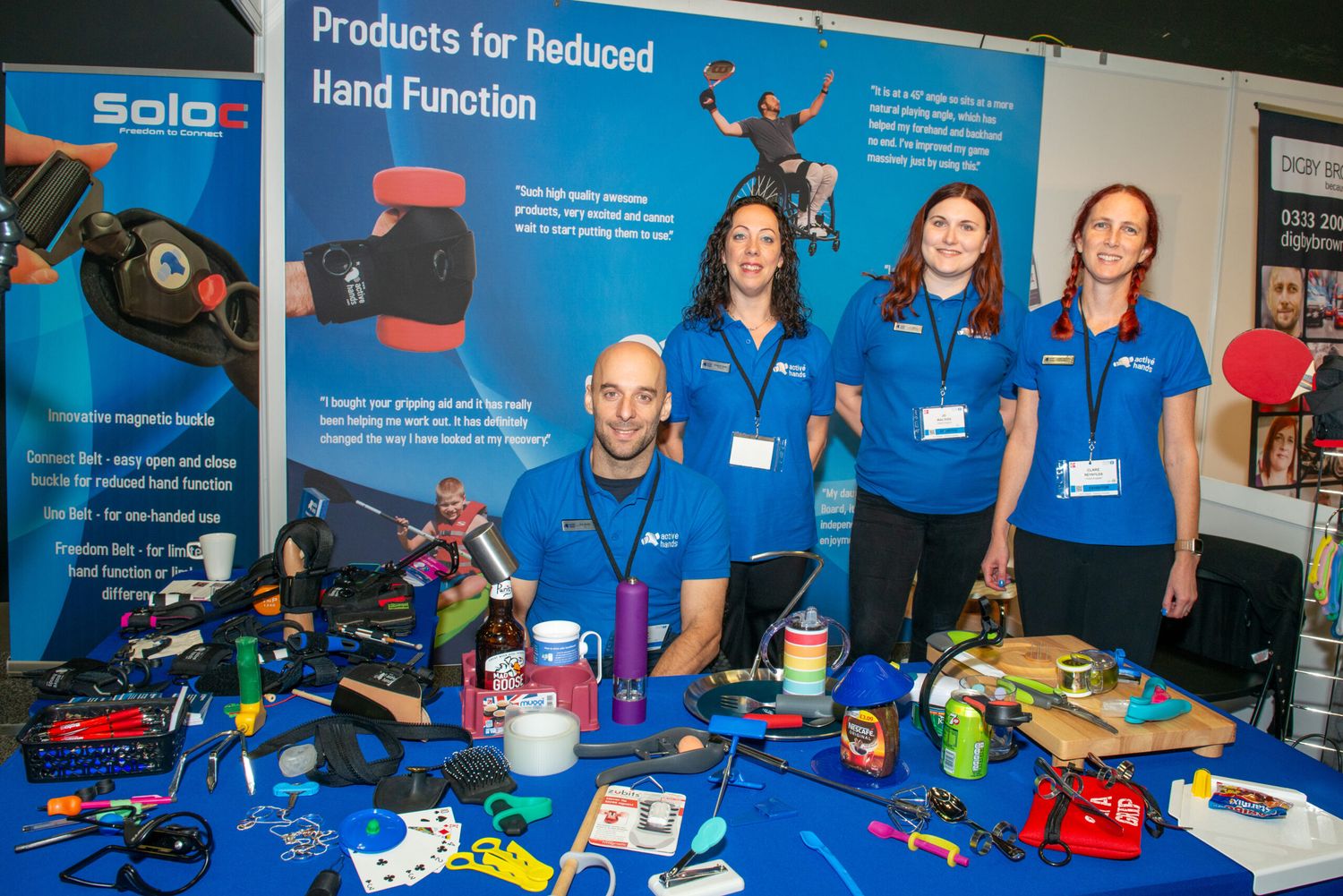 Active Hands design and source products for people with reduced hand function.
We are well known for our gripping aids which help many disabled people access the gym but there is so much more to Active Hands.
Our shop features a wide range of products to make all aspects of life more accessible to those with disabilities affecting their hands. We have products to help with personal care, cooking, eating, gardening, working out, and many more activities.
Our products can help people with disabilities such as Spinal Cord Injury, Stroke, Cerebral Palsy, Limb Difference, Arthritis, Charcot Marie Tooth, Brachial Plexus Injury and Tremors.
Address
Unit 4 Rumbush Farm Business Park
322A Rumbush Lane
Earlswood
Solihull
West Midlands
B94 5LW
United Kingdom