Safespace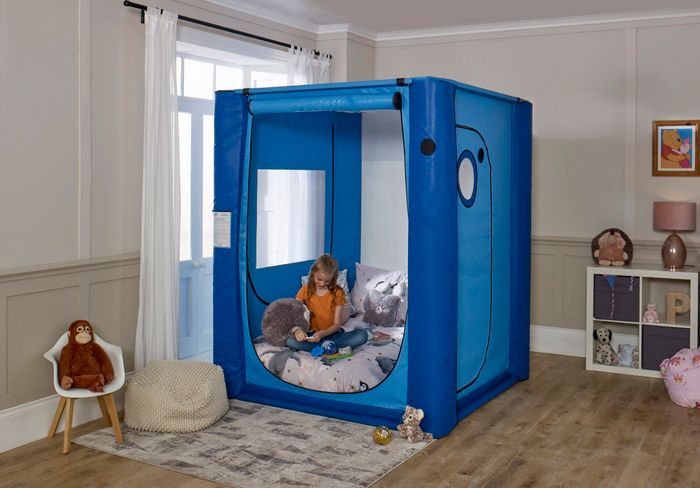 A soft, flexible sleep and relaxation space.
The Safespace is designed for individuals who require safe surroundings at home or in a school environment. The flexible sides and soft floor reduce the risk of injury from hard surfaces providing peace of mind for parents and carers.
It is extremely versatile and can be designed in a range of sizes and colours with a number of design features to best meet the needs of the user.