30 Oct 2023
Rehabilitation Chair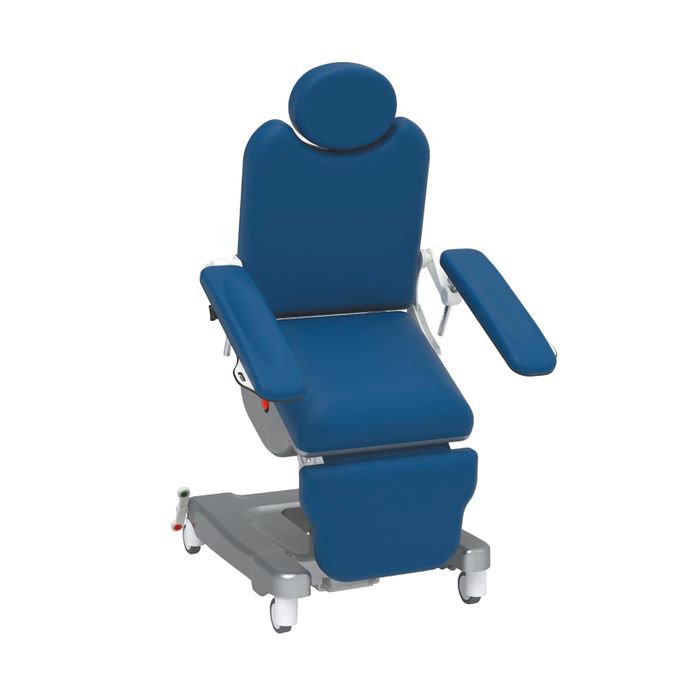 Made for acute care, this chair allows you to offer enhanced patient rehabilitation, enable early patient recovery and help patients get out of bed into positions that reduce deconditioning. It features:
Vertical rise
Anti-tilt frame
Lockable wheels
Multiple armrest positions
Infection control friendly material
Max weight: 200kg (31.5 stone)
Pre programmed patient positioning (CPR, Trendelenburg, Zero Gravity, Sit To Stand)
Equipped with electric low voltage motors, this patient chair is easy to operate, making it simple for patients to get in and out of the chair. For patients with reduced mobility, the clinical chair comes with the option to place the legrest at a 90° angle, providing easy access.
This medical chair is also highly customisable, with a wide range of accessories available to meet the unique needs of each patient. The upholstery is designed to prevent cross infections, making it easy to sanitise with most common detergents.
The lying surface is made of seamless soft foam cushions, which are carefully designed to prevent decubitus wounds. The upholstery boasts a range of features, including antibacterial, flame retardant class 1IM, antimycotic, ecologic, latex-free, phthalate-free, and resistant.
To ensure maximum safety, this portable patient chair rests on durable castors and features a directional braking system, providing exceptional stability when being moved. With a maximum load capacity of 200 kg, this hospital chair is suitable for a wide range of patients.