07 Oct 2022
Pisces Accessible Bath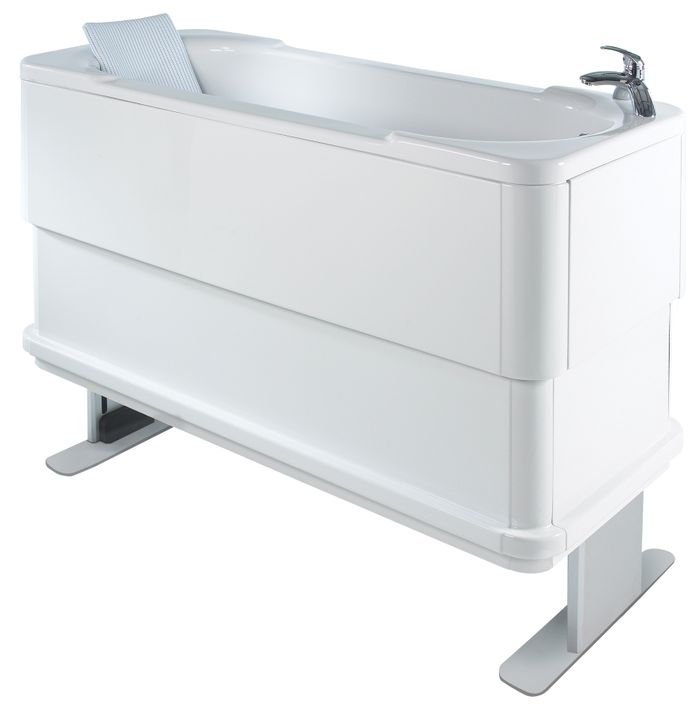 Ideal for either the more independent bather or for bathers who need to be transferred from a wheelchair or by a hoist, the Pisces is a fully height adjustable bath that comes with an integrated platform to assist with bathing, drying and changing.
Bathers sit on the platform and the bath is then raised, gently immersing them in a relaxing bath. The bath and the bather can then be raised to a comfortable working height for the carer.
Once bathing is complete, the bather doesn't have to wait for the water to be drained away before they leave the bath. The bath compartment simply lowers back down, leaving the bather free to be dried and changed on the platform while the water drains away.
The Pisces is also suitable for use with ceiling track hoists where bathers require specialist assistance during transfer.
Fully height adjustable so the carer can work at a comfortable working height
Integrated bathing, drying and changing platform
Compact bath footprint fits in the space of a traditional size bath
Platform is hinged for ease of cleaning
Compatible with a wide range of postural support accessories including knee-breaks and cushions
Available with a range of taps, shower units, LED lighting and Air Spa options
165kg safe lifting weight