07 Oct 2022
Gemini 1700 unique dual lift bath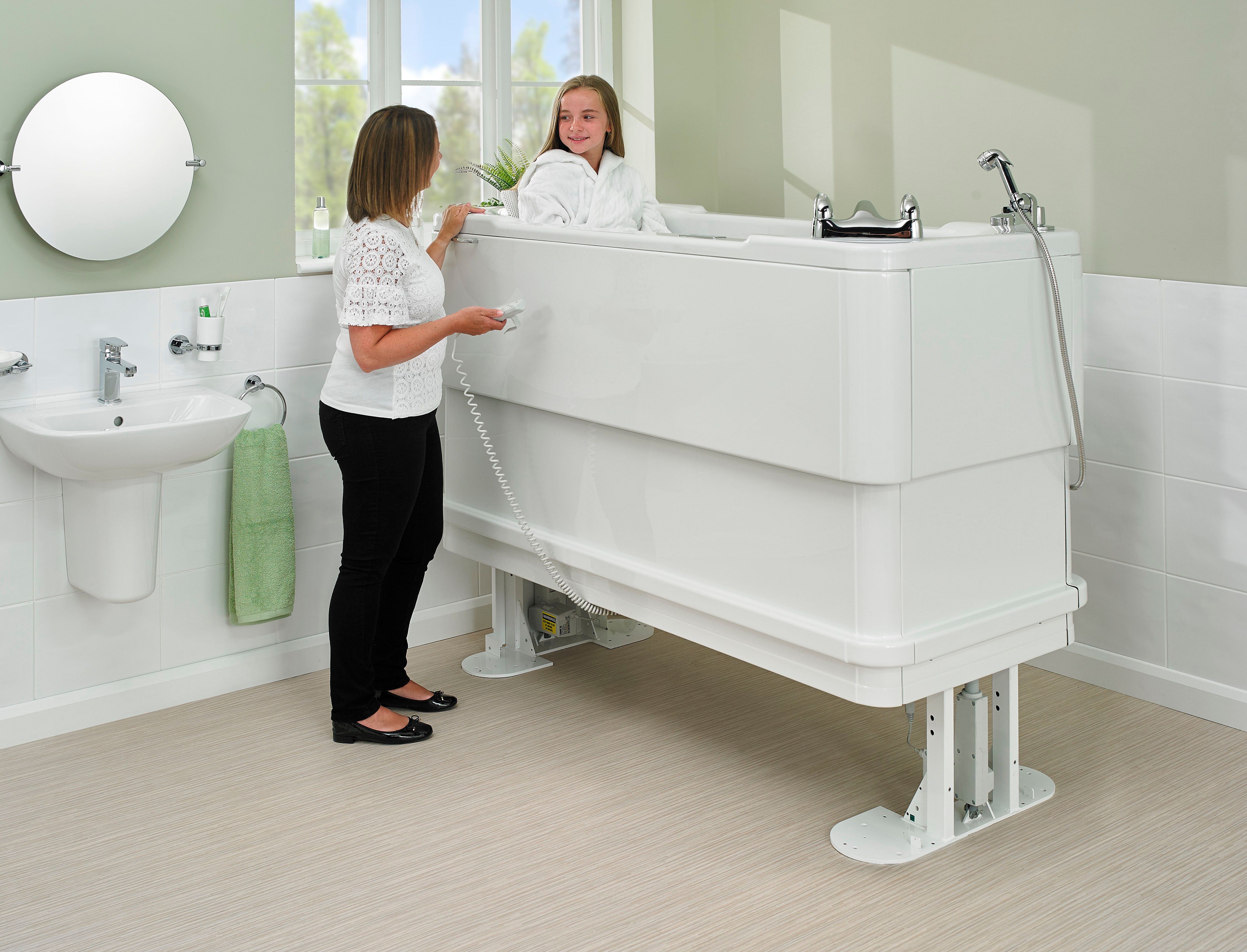 For bathers needing specialist care, the Gemini assisted bath is a fully height adjustable bath that comes with an integrated variable-height platform. It's a unique model that can be fitted in care homes, standard homes and therapist bathrooms.
Bathers sit on the platform and the bath is then raised, gently immersing them in a relaxing bath. The bath and the bather can then be raised to a comfortable working height for the carer to assist.

After bathing, the platform becomes a drying and changing table, avoiding a wet transfer out of the bath. In fact, an overall benefit of the Gemini is that it significantly reduces the number of transfers required – making the bathing experience less tiring, safer and more pleasurable for bathers and carers alike.
Fully height adjustable so carers can assist with ease and without excessive bending
Bathing, drying and changing platform eliminates manual handling of the bather
Bather remains warm after bathing during drying or personal care process
Compact bath footprint fits in the space of a traditional size bath
Compatible with a wide range of postural and bathing supports for safety and comfort
Bath and anti-slip platform incorporate BioCote antimicrobial protection
Platform is hinged for ease of cleaning
BioCote 24/7 protection against bacteria for enhanced product hygiene
Available with a range of taps and shower units, LED lighting, Bluetooth sound system and Air Spa options