FreshWipes Rinse-Free Body Cleansing Foam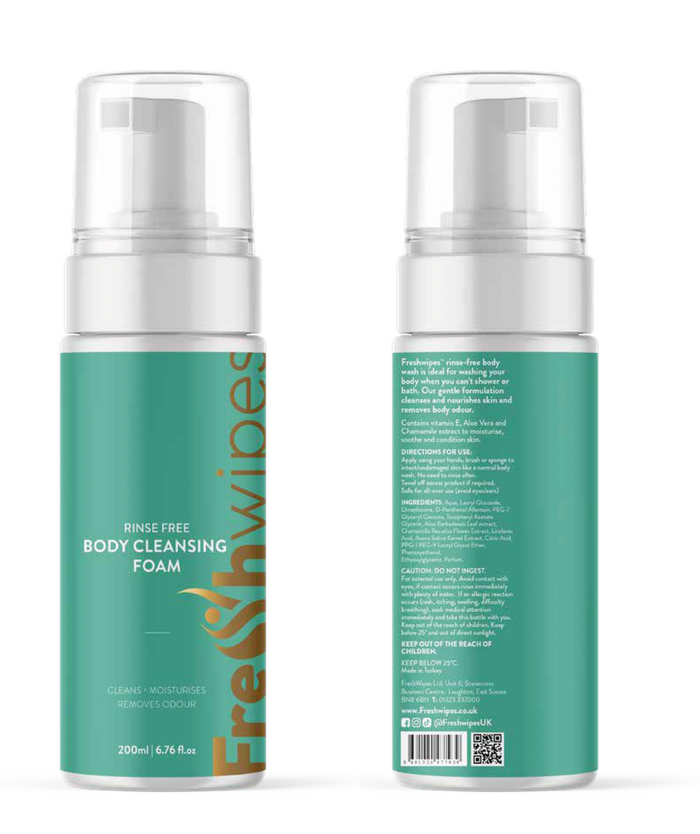 FreshWipes rinse-free body wash is ideal for washing your body when you can't shower or bath. Our gentle formulation cleanses and nourishes skin and removes body odour.
Contains vitamin E, Aloe Vera amd Chamomile extract to help moisturise, soothe and condition skin.
Directions for use:
Apply using your hands, brush or sponge to intact/ undamanged skin like a normal body wash. No need to rinse after. Towel off excess product if required.