07 Oct 2022
Aries 2000 Variable Height bath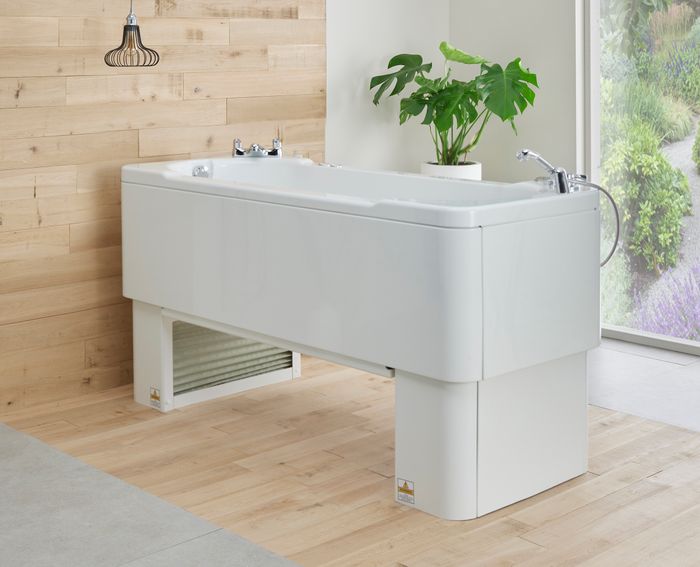 Encompassing all the proven reliability of an Abacus bath, the Aries 1700, 1800 and 2000 are the trusted choice for carers, parents and disabled bathers.
Each bath has been specifically designed to enhance the bathing experience so that greater well-being, hygiene and dignity can be enjoyed for those who require hoisting transfers. Generous access is complemented by electrically powered variable height so carers can support at safe working heights. This means the risk of back injury from excessive bending is eliminated.
Controls are simple to understand and each Aries includes an array of safety features for added peace of mind. Aesthetics wise, the Aries range is ideally suited to domestic bathrooms with its minimal and unobtrusive styling – hence providing a specialist assistive solution without compromised looks.
The Aries is a versatile bath that is also suitable for able bodied bathers or for those who require less care – hence a flexible solution for all the family. Add to this unique antimicrobial BioCote protection and you'll appreciate why the Aries is the assured choice.
Ceiling track and mobile hoist friendly
Hi-lo movement so carers can assist without the risk of back injury
Easy installation through a new modular design that can be assembled on-site
BioCote 24/7 protection against bacteria for enhanced product hygiene
Increased lifting strength
Safe edge technology to eliminate entrapment risks
Thermostatic and autofill options
Intuitive roaming hand controls
Sensory accessories include sound, light and Air Spa