07 Oct 2022
Aries 1800 Height Adjustable Bath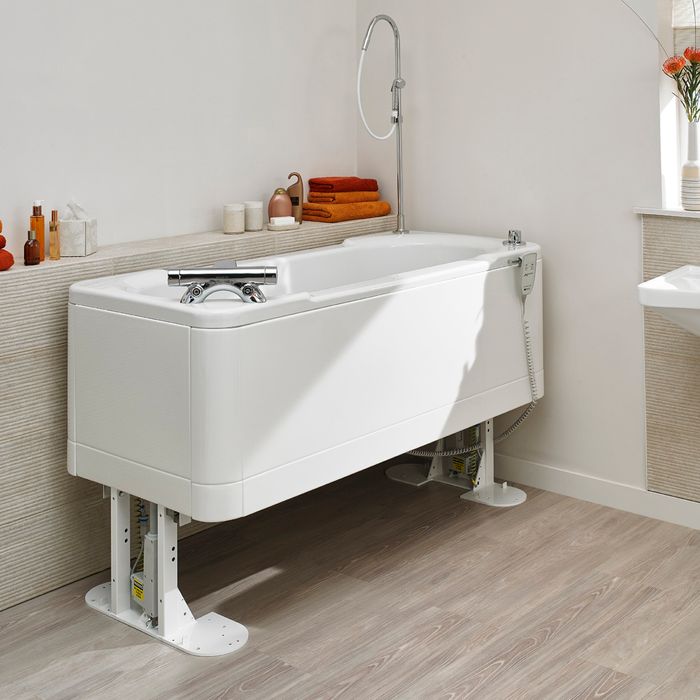 Generously sized offering greater levels of comfort, the Aries 1800 is perfectly suited to multiple occupancy settings where bathers have a more diverse range of needs.
Fully height adjustable, the Aries 1800 helps carers to work with their bather at a comfortable level – with less risk of injury or back strain.
Being larger in size than a traditional bath, the Aries 1800 also offers greater levels of comfort, and is ideal for the larger bather.
Fully height adjustable so the carer can work at a comfortable working height
Generous bathing area offering greater levels of comfort
Longer, wider and deeper than a traditional style bath
Suitable for use with mobile hoist or ceiling hoist systems
Compatible with a wide range of postural support accessories including knee-breaks and cushions
Available with a range of taps, shower units, LED lighting and Air Spa options
165kg safe lifting weight