15 Nov 2022
Why work with NHS Dumfries and Galloway?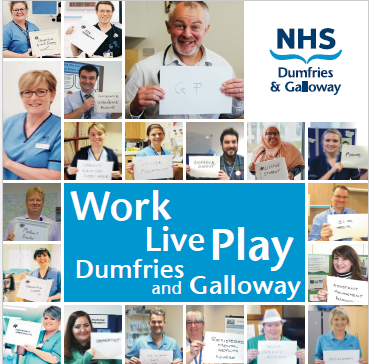 NHS Dumfries and Galloway is part of the wider Health and Social Care Partnership in the region of Dumfries and Galloway. We work closely with partners in social care, third sector, care homes and care at home partners to ensure our services users are put first.
An OT working with us can expect all the benefits and securities of working with an NHS employer but the variety of working in multi disciplinary teams in community, acute or mental health settings.
Our vision for the future is to expand the HOME TEAMS model that has
Single point of access for referrals
A triage system that allows the multidisciplinary deliver the right care
Care given in the right place, at the right time by the right person
As we build this model of care and support for our community we are looking for OT's to join our teams to help shape and drive this vision forward
Did you know the following about working in Scotland and particularly D&G
NHS Scotland has a higher AFC scale than England and Wales
There is no CCG, NHS Scotland (this is just a brand) therefore we report directly to Scottish Government which allows decisions to be made quicker and staff to be involved in those decisions
We have Facebook Social page group and Summer and Winter balls
Did you know the following about living in Scotland and D&G?
If you have been living in Scotland for 3 years or more your children are entitled to free University Education
You do not pay for prescriptions
The cost of living is lower in terms of council rates
The average rent for a 3 bedroom house in D&G is £650 per month (with garden and drive)
D&G have a beautiful variety of detached houses and bungalows starting as low as £160K
https://www.youtube.com/watch?v=8JViQnB3Law&feature=emb_imp_woyt