15 Nov 2023
Unveiling Oysta's new game-changing wearable device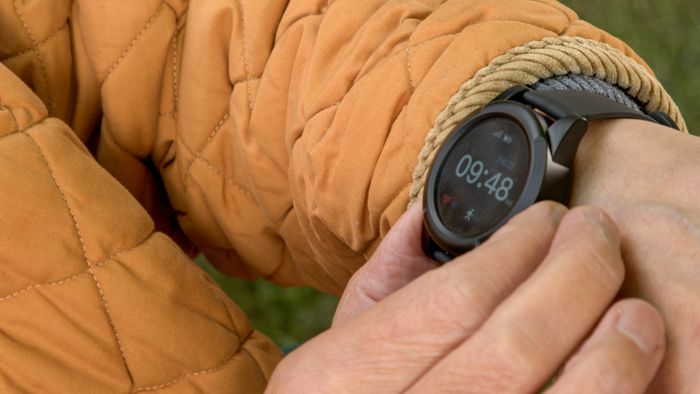 The Occupational Therapy (OT) Show is a healthcare event offering a stage for innovative solutions. This is why we think it is a great opportunity to introduce our latest product, the OystaCare Watch, a game-changing wearable device designed to empower VIPs (Vulnerable Important People) to live safer and more independent lives with a safety net of support, when they need it.
At Oysta, our mission is to increase independent living. Oysta's Solutions, featuring digital devices, sensors, and wearables, increases independence and provides valuable care data for better personalised and preventive care, both inside and outside the home.
Through our solutions, we've seen impressive results. Hampshire County Council reported a 55% reduction in missing persons with dementia after implementing an Oysta device
Our latest innovation, the OystaCare Watch, appears as an ordinary watch at first glance but offers proactive care benefits, which we cannot wait to demonstrate at the OT show.
What are the benefits of our new Oysta Watch?
At Oysta we understand the concerns families have for their loved ones' safety both inside and outside the home. We wanted to create a watch that addresses these concerns by providing families, and their wider care circle, including occupational therapists, regular updates on VIP's welfare.
To enhance our OystaCare Watch we have added a number of new features including:
Looking at a VIP's heartrate, you are able to proactively approach the welfare of the individual as the insights enable you to better predict if a VIP's health is deteriorating or improving over time.
We firmly believe movement is medicine, by looking at steps tracking you are able to more accurately assess the mobility of a VIP. With these insights, you can gain a better understanding of daily routines and be proactive in assessing an individual's reablement.
Our OystaCare Watch is fully waterproof to continue to keep VIPs safe.
Our OystaCare Watch battery lasts up to 24 hours to reassure the care circle that VIPS will be safe all day.
The OystaCare Watch is futureproof by using 4G connectivity
Our OystaCare Watch uses bluetooth beacons to detect where in a property a fall or an SOS has been raised to get the VIP help promptly.
To overcome the significant challenge of detecting falls accurately, our OystaCare Watch uses high-end hardware and algorithms to achieve this in a discreet all-in-one personal safety device.
We have created a care circle that establishes a trusted network of social care professionals and family members to receive alerts promptly. These are flexible so they can be changed at any time to add and remove contacts when needed.
Protecting VIP's from scams and distressing calls, our whitelist feature ensures only approved people and Alarm Receiving Centres can contact the VIP.
What is important to note, our OystaCare Watch enables regular welfare checks and alerts to be triggered to ensure all VIPs are safe. Our welfare checks are triggered when a VIP travels out of their registered safe zones, are out late at night, or in extreme weather conditions. Equally alerts can be triggered when the watch battery is low, no activity has been recorded, as well as notify VIPs about upcoming appointments and their hydration levels to prevent any future care needs.
Join us at the NEC, Birmingham, on November 22nd and 23rd, 2023, to experience the Oysta Watch in action.
Discover Oysta Solutions today for more information prior to the OT Show Contact us.