16 Nov 2022
Team Leader Occupational Therapist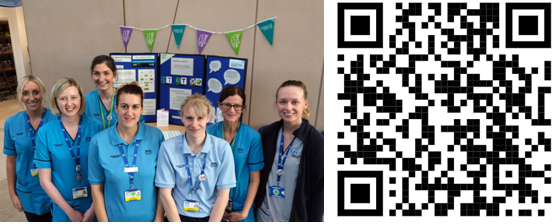 Band 7 £40,872 - £47,846
Due to our existing team leader heading off for her well deserved retirement, we have an exciting opportunity for an experienced mental health occupational therapist to join our team.
If you are looking to develop your career, and are able to provide strong and effective leadership, able to role model highly developed communication skills, are an innovative thinker and able to take responsibility for developing and changing practices and services to build and lead our team, then this could be the job for you.
You will carry a small specialist caseload and will be expected to apply advanced clinical knowledge, skills and behaviours appropriate to your specific area of practice.

We offer the opportunity of learning and development opportunities tailored to your individual needs and there you will be opportunities to lead on specific projects, representing Dumfries and Galloway Mental Health Occuaptional Therapy service at local and national working groups and meetings; you will be at the forefront of developments to ensure our services are evidence based and effective.
Flexible working as well as part time hours will also be considered. If you are interested in this post we would actively encourage you to contact us to discuss further.
In addition to spectacular countryside and outdoor pursuits, Dumfries and Galloway offers you and your family beautiful and affordable housing, schools which perform consistently well in national rankings and easy and convenient commutes for a more relaxed quality of life. Many of our staff have been drawn to the region by the exceptional career opportunities, plus the improved work life balance and focus on family life are also great attractions. The region offers all the advantages of life in local towns with friendly and safe neighbourhoods and good quality facilities on your doorstep. The main city centres are within reach if on occasion you want a little more.
If this sounds like you, then we actively encourage you to contact us to discuss the role and remit of this post and we will be more than happy to meet with you, either in person, via telephone or TEAMs

Informal enquiries to - Jacqueline.pike@nhs.scot or Tel: 01387 244018
To apply scan the QR code above