22 Jul 2021
Surestop i-watercontrol Stopcock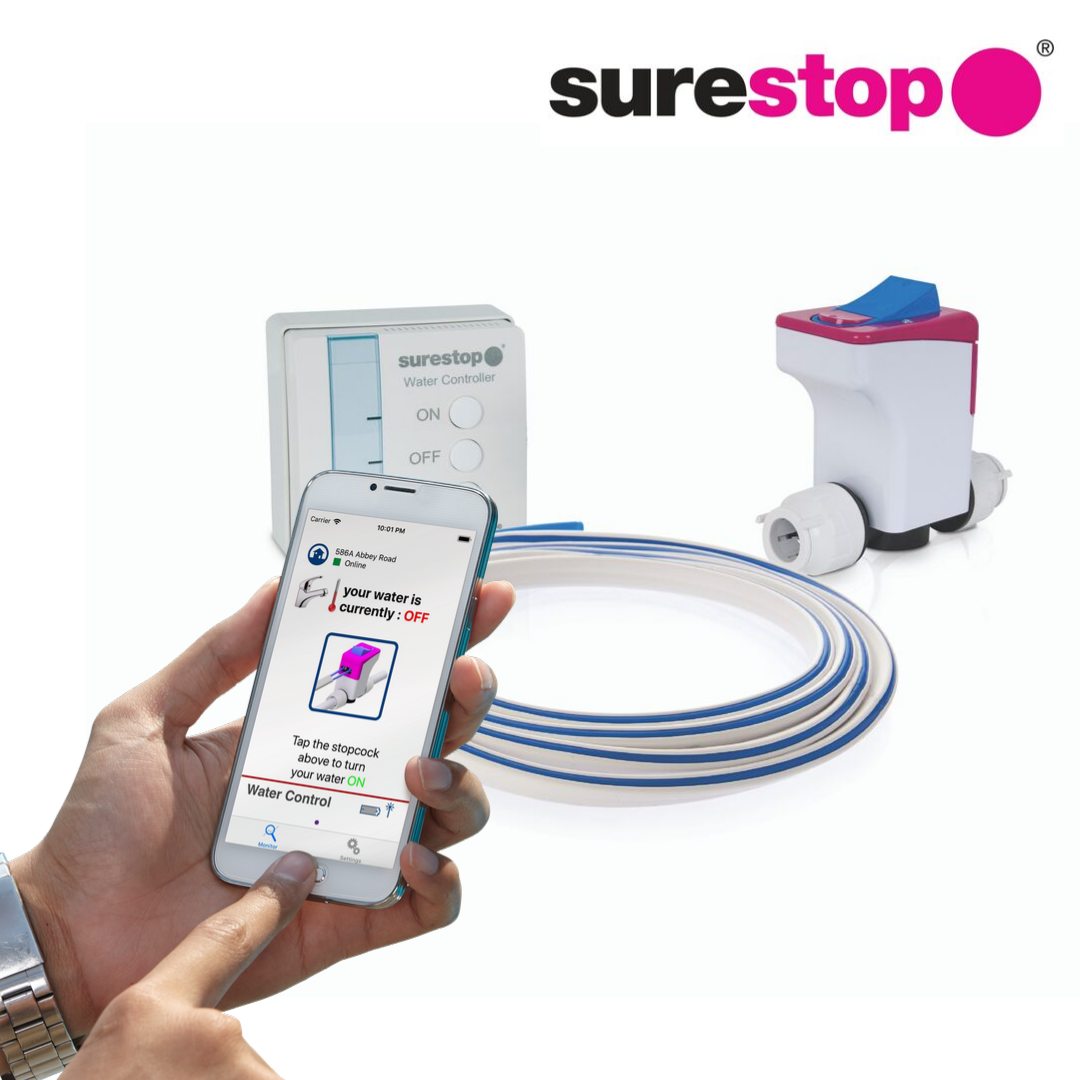 Surestop launches the Stopcock controlled by your smart device
The stopcock underwent a revolution when the Surestop was launched.
Now, with the launch of Surestop i-water control there will be further benefits as the ability to control mains water at anytime, anywhere in the world. It can also be used in conjunction with the Honey well leak detector.
The technology is delivered through an app which allows the water to be turned on and off remotely via any smart device. Perfect for, unoccupied properties, when a water leak is detected and the property owner is away or the stopcock cannot be located. Surestop i-water is unaffected by limescale, minimises damage from leaking water, gives you control to turn water on and off remotely, a reduction in water wastage and not to mention piece of mind.
The i-water is battery operated and easily integrates into domestic and commercial plumbing systems. Just a 30-min installation time, it can be installed by any qualified plumber and is WRAS approved for drinking water supply.
https://www.youtube.com/watch?v=lXRVp0hWeak&t=6s