Start September off right with a Webinar by CareFlex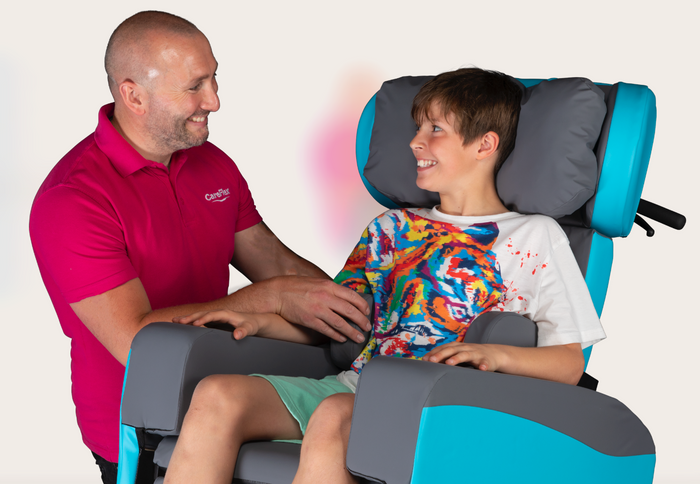 Specialist Seating for the Smaller Client
We hope you're doing well amidst the summer holidays. We invite you to our upcoming September webinar titled "Specialist Seating for the Smaller Client." The webinar aims to shed light on the pressing need for specialised seating solutions that cater to the unique requirements of smaller clients while prioritising pressure care, postural management, and comfort.

Date: 28th September
Two Sessions Available:
Session One - 10.30 am - 11.30 am via Zoom
Session Two - 1.30 pm - 2.30 pm via Teams

As Specialist Seating providers, we understand that one chair doesn't fit all, especially for smaller clients. Over time, there has been a growing demand for tailored seating options that accommodate their current needs and adjust and grow with the client as they develop. This webinar will address these challenges and how our innovative products can effectively meet smaller clients' needs.

This webinar is a unique opportunity to stay informed about the latest products in specialist seating for smaller clients. We want to encourage you to register early, as spaces are limited.

REGISTER NOW BY COPYING AND PASTING THIS SURVEY MONKEY LINK: https://www.surveymonkey.co.uk/r/2HTBXWQ

We look forward to seeing you soon!