02 Nov 2023
Sensory Guru Unveils the Revolutionary New Mobile Magic Carpet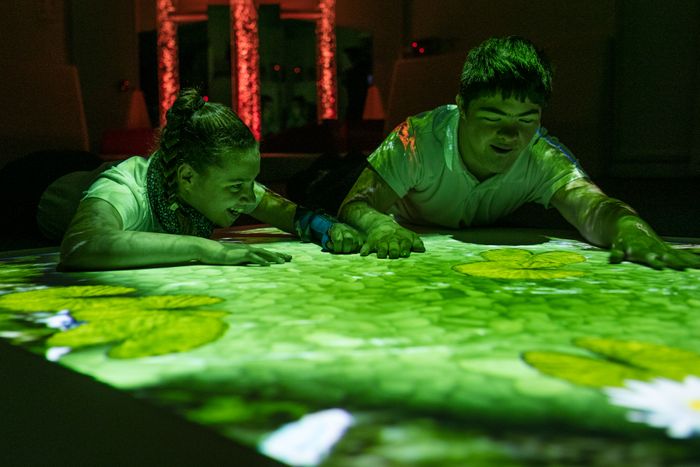 A Leap in Sensory Technology
Redefining the realms of interactive therapy and play, this latest evolution in Sensory Guru's product line is engineered with a cutting-edge laser projector that boasts an impressive lifespan of up to 30,000 hours, offering a maintenance-free experience for users.
The New Mobile Magic Carpet is designed to create an immersive, responsive environment where users can interact with a variety of projected images and activities simply by moving on the surface. This revolutionary system is equipped with a suite of over 500 activities catering to sensory exploration, therapeutic sessions, and educational play. From the tranquility of the Koi Pond to the excitement of a virtual football game, each activity is crafted to adapt to the unique needs and preferences of the user.
Endless Possibilities with Maintenance-Free Operation
Gone are the days of expensive lamp replacements and the hassle of continuous maintenance. The Mobile Magic Carpet is a testament to Sensory Guru's commitment to durability and quality, ensuring that the magic of interactive projection is available day after day, year after year, with minimal upkeep.
Adaptable to Every Need
With its flexible design, the New Mobile Magic Carpet can project images of varying sizes to suit different groups of participants and environments. The height-adjustable motor allows for easy transition from floor to table or bed projections, making it an ideal solution for any space or occasion.
Invitation to Experience the Magic
Sensory Guru invites attendees of the upcoming OT Show to visit stand D36 for a firsthand experience of the New Mobile Magic Carpet. For those unable to attend, Sensory Guru offers personalised demonstrations at your premises, providing a glimpse into the transformative impact of this engaging technology.
Join Us in the Sensory Revolution
Don't miss the opportunity to explore the intersection of technology and sensory therapy with the New Mobile Magic Carpet. For more information or to schedule a demonstration, please contact Sensory Guru at info@sensoryguru.com or call +44 (0)1892 771381
About Sensory Guru
Sensory Guru is a leading innovator in sensory and therapeutic technology. With a passion for creating interactive and supportive environments, we empower individuals through exploration, interaction, and rehabilitation. Our state-of-the-art solutions are crafted to meet the diverse needs of our clients, ensuring every experience is enchanting, enriching, and above all, effective.
https://youtu.be/iwQjMAMPHJg