13 Nov 2023
ROPOX DELIVERS 'GAME CHANGING' SOLUTION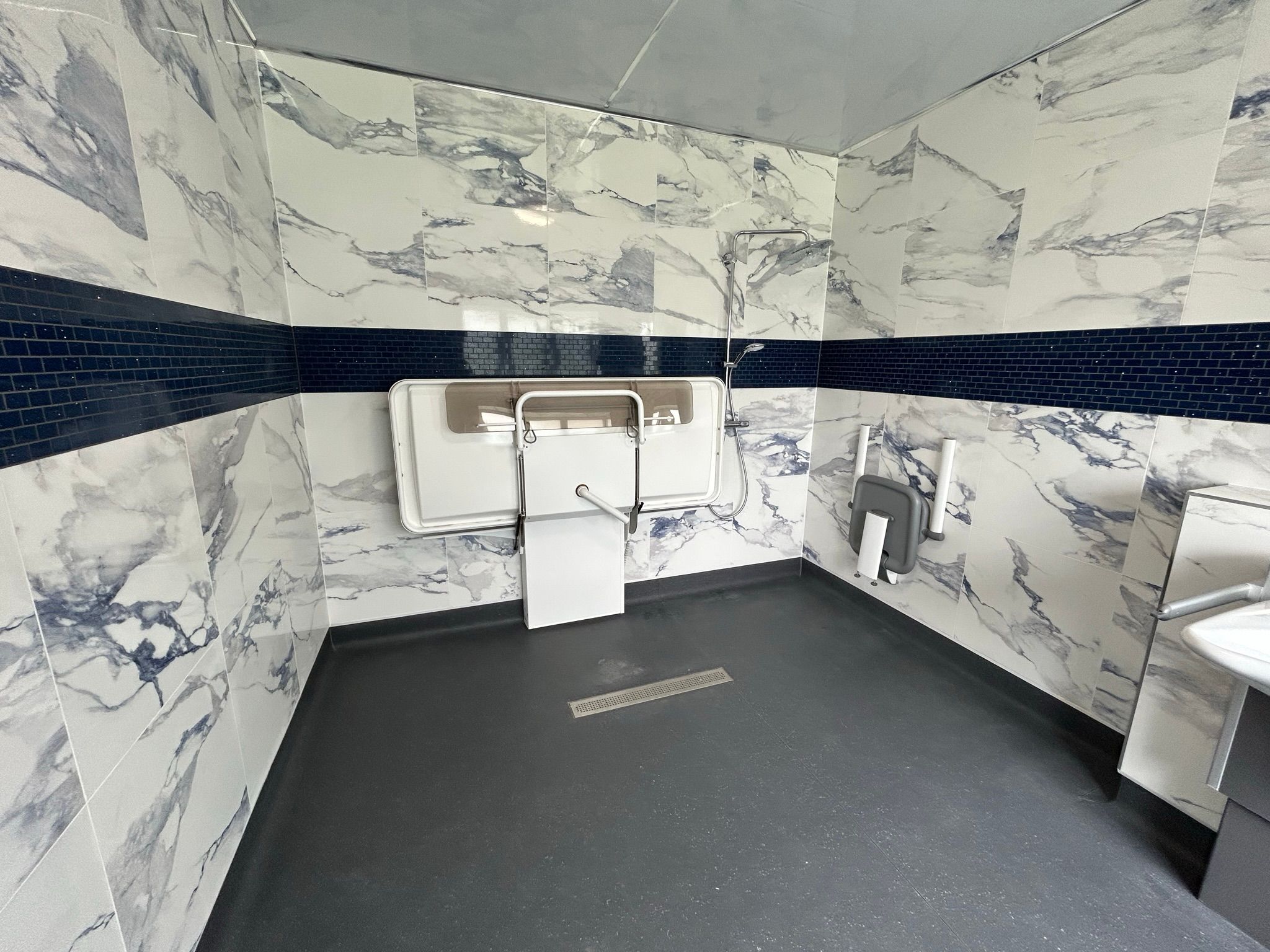 11-year-old Muhammad Habib and his family recently moved into their new purpose-built family home near Luton which features all the equipment needed to help with Muhammad's day to day care.
Muhammad was starved of oxygen at birth which resulted in a hypoxic brain injury. This means that Muhammad has cerebral palsy with spastic quadriplegia which has left him with severe mobility issues along with impaired vision. When he is not at school, Muhammad has round the clock care from professional carers during the day while his parents take over at night.
Muhammad's father first saw the Ropox shower seat and shower/changing bed at Naidex prior to building the new home and knew immediately that he had found two products that would as he puts it "be a game changer" for Muhammad as he explains:
"When we were planning our new home, I was determined that it would feel like a family home and not a care home and I think we have achieved this thanks in part to the Ropox equipment which blends into the rooms effortlessly. We have installed a shower changing bed and shower chair in Muhammad's 's ensuite wet room and another shower changing bed next to his hydrotherapy pool. The Ropox equipment is fantastic, Muhammad's carers are equally impressed as they find it very easy to clean and user friendly and Muhammad is very relaxed when using both items which is so important for us as parents".
The Ropox shower/changing bed is height adjustable and has been designed to make changing safe and comfortable for the user and their carer. The smooth electric height adjustment enables the carer to obtain the best possible working condition, while the flexible slats ensure the user is comfortable at all times. There are two version available – a folding wall mounted bed (which Muhammad has) which has a 700mm height adjustment or a mobile version which has a 400mm height adjustment. Cleaning the shower/changing bed is very easy as the unit is fully moulded and has a minimum number of dirt traps.
Muhammad's Ropox shower seat has been designed to work alongside the shower/changing bed and as his is the version which is fitted with a leg it has a maximum user weight of 200kg and a height adjustment of up to 12.5cm. Although Muhammad's wet room is quite spacious, as with the changing bed, the chair can be folded up when not in use so can also be used in more confined spaces.
"The shower/changing bed and shower chair in Muhammad's wetroom mean that showering is now a very relaxing and more dignified experience for Muhammad and much easier for his carers and myself and my wife. Having a changing bed next to the hydrotherapy pool also makes a huge difference as it eliminates the need to dry Muhammad and then move him to his bedroom to get dressed and as the beds in both the wetroom and hydrotherapy room are height adjustable they can be used by different care givers regardless of their height. Thanks to the Ropox shower/changing bed, Muhammad can be dried and changed within the hydrotherapy room and then carry on with his day. The Ropox equipment is just amazing, I have been extremely impressed with both the bed and chair as they are clearly very robust and made from high quality material while still offering excellent value for money. I would not hesitate in recommending Ropox to any family looking to make their bathroom or hydrotherapy room more accessible" concluded Muhammad's father.
"It is great to hear such positive feedback from Muhammad's father. He has obviously been very involved in the design of the new family home and the selection of the necessary equipment to make it as accessible as possible for Muhammad while ensuring it feels like a family home and not a clinical setting or care environment" commented Suki Ram, Area Sales Manager, Ropox.
For more information on the full range of accessible kitchen and bathroom equipment available from Ropox or to book an assessment e-mail ms@ropox.com or sra@ropox.com or visit www.ropox.co.uk