31 Oct 2022
Reach - a growing success story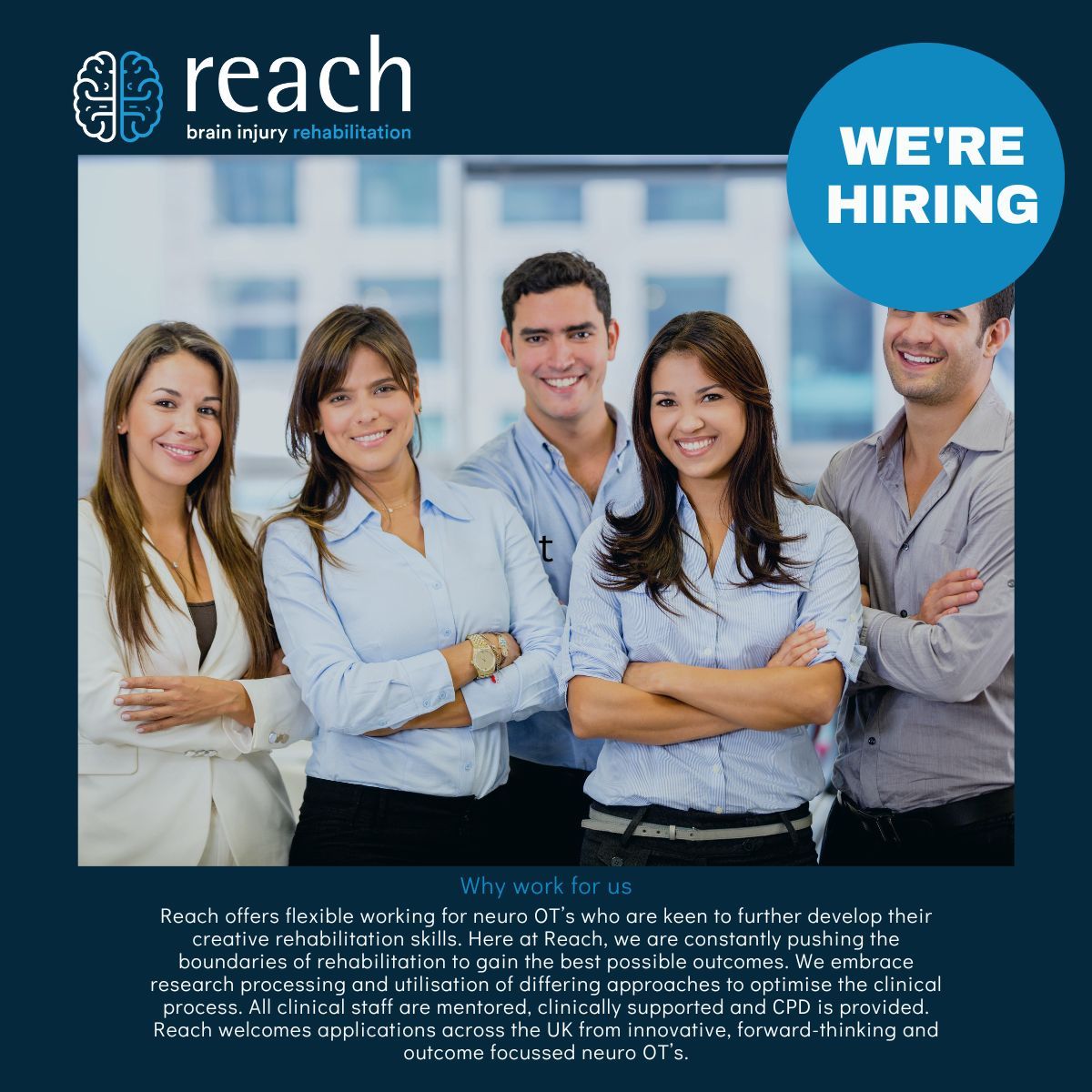 We are going from strength to strength
Reach was founded by Heather Batey in 1995. Since her early career in the NHS - from neuro wards and neurological reasearch to setting up the Leeds Head Injury Team - to establishing Reach as the UK's leading head and brain injury rehabilitation specialist, she has helped thousands of people living with brain injuries. Heather is very much at the helm of Reach today and has, over the decades, built an outstanding team of brain injury experts who are really making a difference.
Reach's approach is one of ensuring as much pre-injury function is returned, teaching clients how to manage their own recovery, and engaging clients in tailored rehabilitation programmes that show them how to regain their independence - and retain it. We know at Reach, that this route to independence can happen much quicker when treatment is delivered at the client's home - so that's exactly where we do it!
Reach has an awesome company culture in which we work together with kindness, respect, honesty, support and one where we can develop our skills with mentoring and supervision.
Our clinical team never rest on their laurels, in fact they are constantly pushing the boundaries of brain rehabilitation, embracing research and utilising various approaches to optimise our clinical process and, due to continued success, we are looking for new talented neuro OT's to join our team so we can continue to help even more people in the future.
We currently have vacancies for neuro OT's with 3 years + post graduate experience and are:
* Wanting to deliver the kind of Occupational Therapy that you trained for, with sufficient time and resources
*Based in the UK
*Interested in flexible working – but paid as an employee
*Have a desire to develop your skills through caseload, clinical supervision and mentoring
*Want to work with the UK's leading brain injury rehabilitation experts who are innovative and cutting edge in their practice
We'd like to invite you to our stand G54 to meet Sheena and Lisa for an informal chat and a very warm welcome!
We look forward to meeting you there!