09 Nov 2022
Occupational therapists to share the importance of Early Years Powered Mobility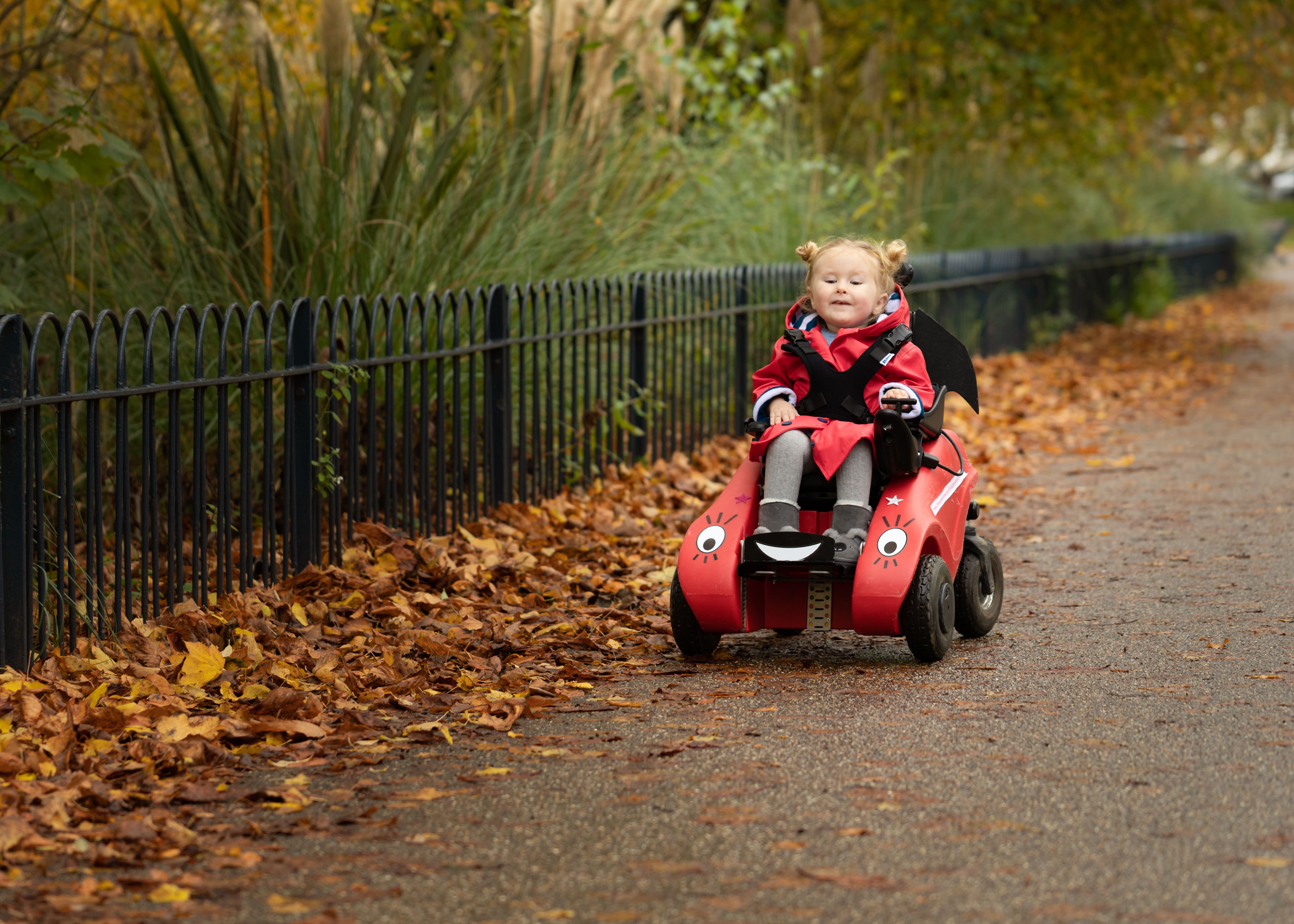 Occupational therapists to share the importance of Early Years Powered Mobility
Occupational therapists from the national charity Designability will be giving a talk on the importance and benefits of Early Years Powered Mobility at this year's OT Show.
Liesl Funnell, Lead Occupational Therapist and Hannah Collis, Occupational Therapist, will be speaking at 11:50am on 23 November in the Innovation Theatre to demonstrate the impact that a Wizzybug powered wheelchair can have on young children's development.
Current research demonstrates the wide ranging and extensive developmental benefits that powered mobility can bring to very young disabled children. Occupational therapists at Designability support the provision of early years powered mobility to hundreds of children in the UK through their Wizzybug Loan Scheme.
In the session, looking at data gathered via the Canadian Occupational Performance Measure, they will be sharing unique insights about the development of the children they support and highlighting the importance of early access to powered mobility to children and their families. They will also explore the barriers that prevent or limit the access to Early Years Powered Mobility (EYPM).
The Wizzybug Loan Scheme is available to families across the UK and provides children with access to a fun, powered wheelchair called a Wizzybug free of charge. The Wizzybug can be use indoors as well as outside and gives children aged 14 months – 5 years the opportunity to gain their first taste of independence, freedom to explore and the chance to play.
https://www.youtube.com/watch?v=S1Dq-Y65yfc