24 Oct 2023
Occupational Therapist at Oxford Health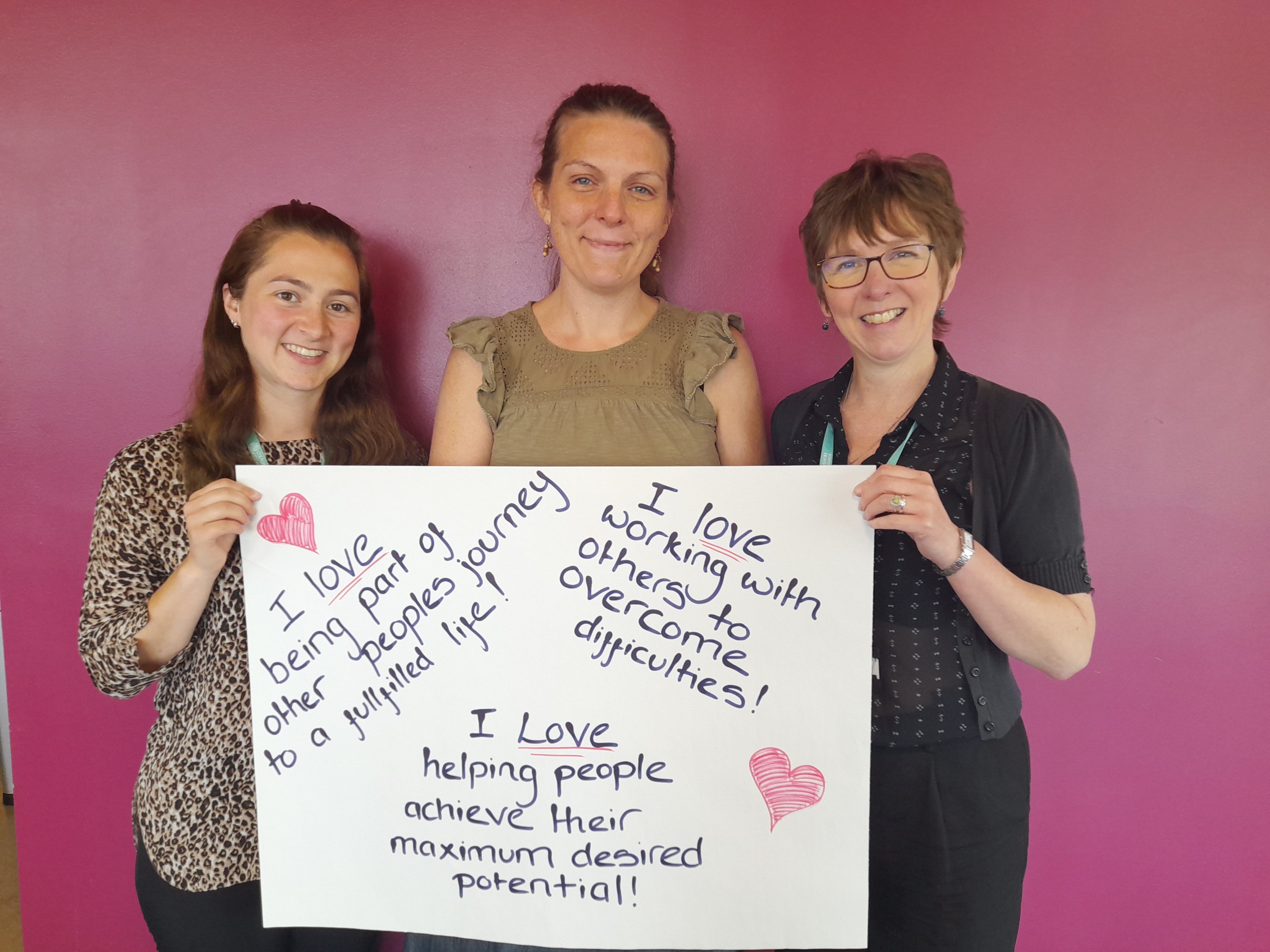 Here at Oxford Health, Occupational Therapists work with children and adults in mental health, forensics and physical health services covering inpatient, day services/hospitals, community hospitals, outpatient services and as part of community teams.
Occupational Therapy staff are integrated into clinical teams and are employed in most care groups and specialties across the trust. Occupational Therapists in Oxford Health also work in areas including research, quality improvement, leadership, operational management, and development roles.
Models of practice and standardised or non-standardised assessment tools are used to design treatment plans, using with evidence based to guide their interventions.
At Oxford Health we love to celebrate and recognise our amazing Occupational Therapists, on Monday 17th July we held an OT Celebration Day where over 100 OTs came together to celebrate the incredible value that Occupational Therapy bring to multidisciplinary teams.
Our ambition is to be the place to work for Allied Health Professionals; at Oxford Health we want to nurture our workforce, providing opportunities for staff to grow and develop.
Accountability
Across the organisation all Occupational Therapy staff have two lines of accountability, one through the general management and team structure, and the other through professional leadership.
Professional accountability is achieved through a number of processes. Supervision and appraisal are organised for staff through a structured professional cascade system and team arrangements.
This enables practitioners to have access to clinical, professional and management supervision through the Occupational Therapy structure and multidisciplinary team. Lead Occupational Therapists are accountable for standards of professional practice ensuring clinical governance is in place, monitored and developed accordingly.
Our values
The professions value base is rooted in person centred practice and is governed by the Royal College of Occupational Therapists 'Professional Standards for Occupational Therapy Practice, Conduct and Ethics' and Health & Care Professions Council Standards of Performance and Practice. The values align to our Trust values and those within our AHP strategy. This determines the standards of professional behaviour expected from qualified therapists and students, and so underpins all elements of performance and practice by pre/post qualification.
We are proud of our Occupational Therapists in the Trust and invest in building our Occupational Therapy service and roles by supporting Occupational Therapy apprentices to develop the future workforce and by working with Professional Leads and Clinical teams to develop the role of the Occupational Therapist, to ensure this is understood and valued by colleagues and that our Occupational Therapists have fulfilling and diverse career pathways. We are developing new services across community physical and mental health, building on existing pathways and introducing new roles to increase accessibility to services.