12 Sep 2021
New Mobility Specialist Joins Lewis Reed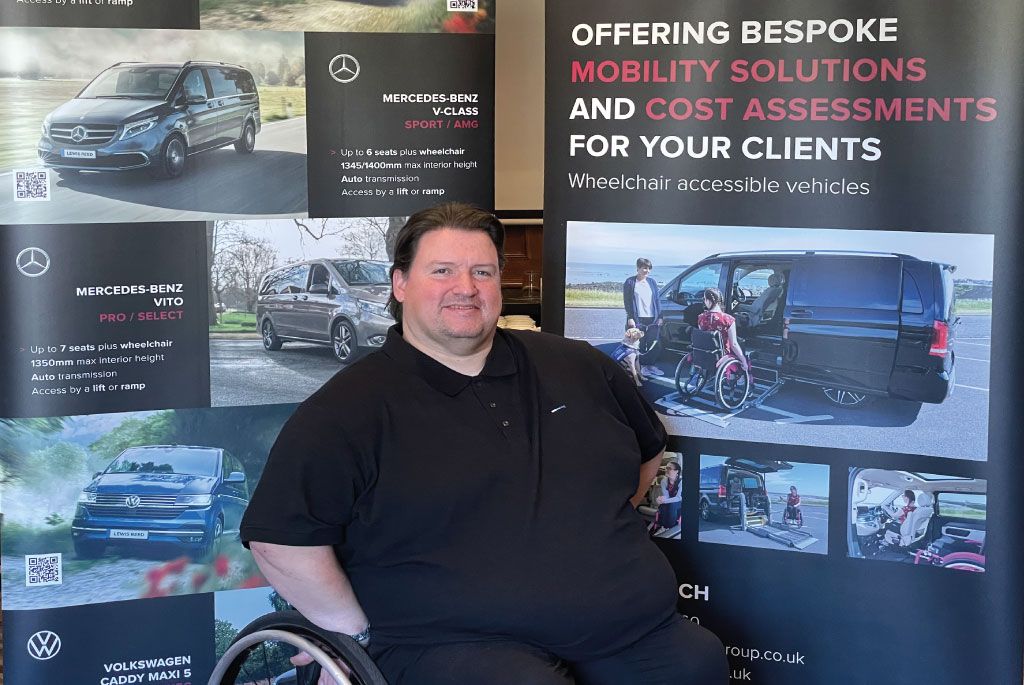 Chris introduces himself to all health professionals
Hello, my name is Chris Edwards and I'm excited to introduce myself as the newest member of the Lewis Reed team.
I've worked within the mobility industry for over 20 years. Firstly, starting with a bespoke wheelchair manufacturer visiting individuals and assessing their needs.
Then more recently I have worked for 17 years for Motability Operations travelling around the UK meeting individuals and groups providing guidance and advice whilst building awareness of travel and driving with a disability.
I have recently taken on the position of Mobility Specialist at Lewis Reed with my primary aim to contact solicitors, health professional, case manager and occupational therapists to demonstrate one of our wheelchair accessible vehicle and explain how we as a company can take responsibility for all mobility issues in your project management.
As a wheelchair user myself, I am passionate about personal independence and mental health. I believe that access to a bespoke driving or passenger solution that is comfortable, beautiful and a joy to be in, is the cornerstone to this.
I'm looking forward to working with you as your mobility specialist at Lewis Reed and can't wait to bring my vehicle out to show you, so please feel free to get in touch.