06 Nov 2022
Lewis Reed launches the new eHybrid VW Multivan WAV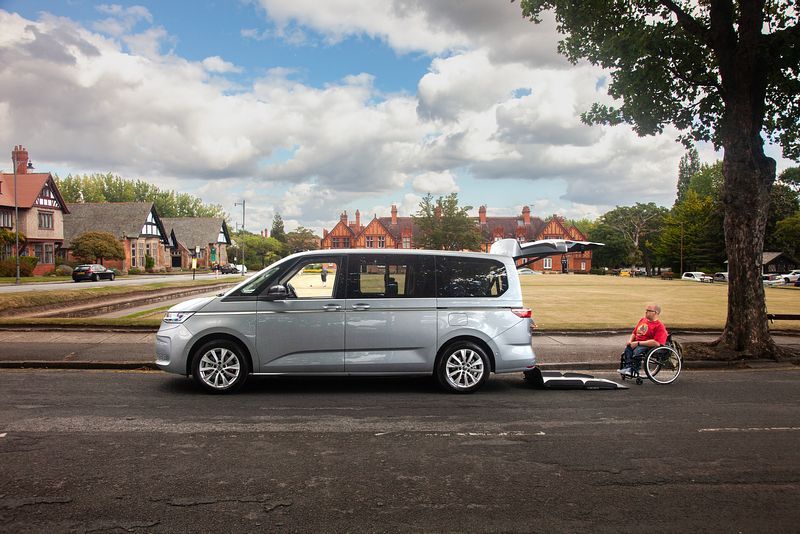 Electric WAV's now available Lewis Reed
Lewis Reed are at the forefront of 'ELECTRIC' automotive engineering advancements for wheelchair accessible vehicles having developed the very first electric Mercedes-Benz V-Class WAV – the EQV and the new VW Multivan eHybrid WAV (on the stand)
Lewis Reed brings you the exciting new VW Multivan replacing its pre-existing Caravelle T6.1. With a fresh design, more flexible interior, improved connectivity, and, for the first time, a plug-in hybrid option.
Lewis Reed recently took this vehicle to the Naidex disability show at the NEC this July and found it to be well received by visitors.
The eHybrid provides up to 5 passenger seats plus wheelchair position and a choice of two lifts from the rear whereas the petrol and diesel versions have the choice of rear and side lift and up to 6 passenger seats plus wheelchair position. It comes in 2 new superb spec trims – the Life, and Style – plus can be personalised with a range of options to suit your requirements.
This new vehicle delivers the perfect combination of practicality, comfort, and safety for whatever your needs: from popping to the shops to the daily school run to your holiday adventures.
Available as a petrol, diesel, and an eHybrid wheelchair accessible vehicle, Lewis Reed once again have successfully developed and converted this new VW model offering wheelchair users an extra WAV choice .