26 Sep 2022
Introducing the New Swift Slider with Handles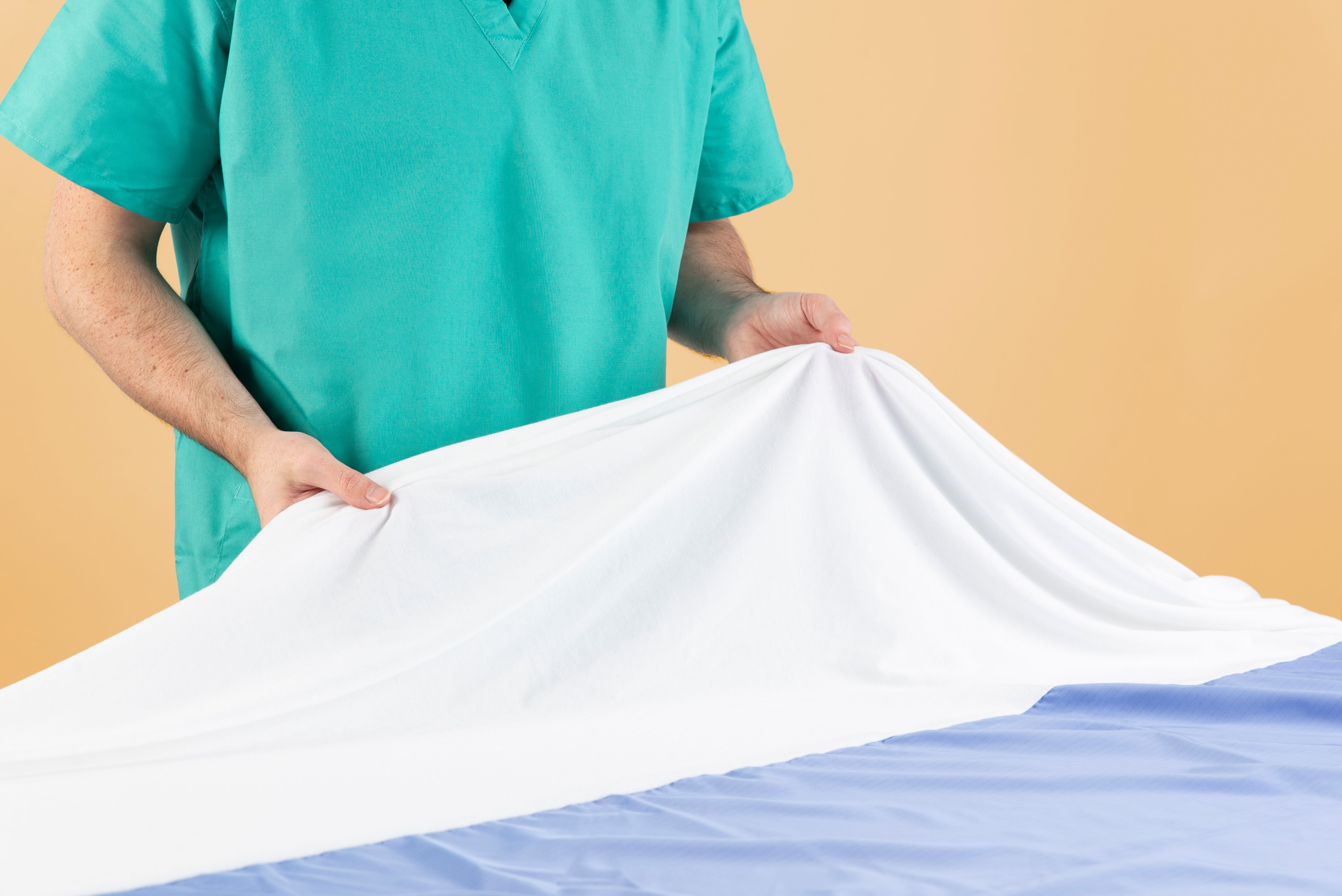 MIP UK is excited to announce the launch of a new addition to their Swift In-Bed Repositioning System range, the Swift Slider with Handles. The Swift In-Bed Repositioning System is an affordable in-bed repositioning system by MIP, which features two elements, the Swift Slider and the UltraSlide Bottom Sheet, which work together to support repositioning and turning manoeuvres in bed. The Swift Slider with Handles is a new addition to the range which gives the option to be hooked up to a hoist. This can provide the opportunity to reduce the number of carers needed to undertake repositioning in bed.
The Swift In-Bed Repositioning System range features a bottom sheet and 3 options of sliders; a standard slider, long length slider and a slider with handles. The UltraSlide Bottom Sheet has central low-friction panel significantly reducing resistance when used in conjunction with a Swift Slider. The stretch SleepKnit construction provides a smooth surface and fits most healthcare mattresses (standard and bariatric) including beds with an alternating air pressure mattress. The sliders features a low friction backing and can be tucked in when not in use making it readily available when needed.
The durable 100% synthetic fabrics used, ensures longevity in demanding environments, as well as providing maximum comfort to the bed occupant. The system stays on the bed at all times and benefits from a discreet and dignified design, to look like a standard bedding when not in use. Swift is a washable product, which is ideal for residential and community use, but due to its relatively low cost it can also be used in hospitals.
If you would like any additional information, please contact your MIP UK customer service team representative via email, direct dials, or the main office number at 01525 218146. Alternatively, you can find further information on our Swift In-Bed Repositioning System here.
https://youtu.be/4iNMxSCeBWY