27 Oct 2023
Future proofing and sustainability through modular design: Rollz International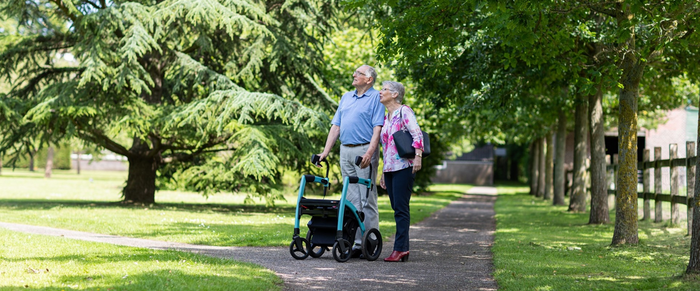 We've all heard of the term 'modular' with regards equipment, but what does that actually mean, and why is it important?
Modular, in the context of healthcare equipment, involves a product with interchangeable parts. This can significantly contribute to sustainability, both environmentally and from a resource perspective, and futureproofing to ensure that a person's long-term needs can be met.
Understanding how this is achieved, and the clinical reasoning processes that support something modular being recommended can often be implicit, and here at Rollz we're attempting to make the benefits and reasoning very clear in order to support health care professionals maximise client outcomes whilst being aware of the impact on resources and the environment.
Future proofing
It's important to recognise that people's needs, and indeed their meaningful occupations, change for a variety of reasons, whether as part of a progressive condition, age, environment, life stage, or even based on the seasons of the year.
One piece of equipment is unlikely to meet all of these changes from time of recommendation, nor do you want to recommend equipment that the person "might need" in the future, from cost, space, aesthetic, and psychological perspective.
Therefore, identifying equipment that can change with the person, whether that be as they get more independent following rehabilitation or have greater needs due to deterioration in condition for example, is crucial in order to minimise disruption and maximise efficiency.
Efficiency of resources
Instead of needing to replace entire devices, individual components can be replaced or repaired which significantly extends the products lifespan. It also means that upgrades, or modular changes can happen quickly and effectively without the need for replacement of the main product.
Modularity guarantees that the newly required component is completely compatible, removing any concern about whether what is being ordered is going to be effective. For example, if the person has Parkinson's disease and they begin freezing during initiation or at thresholds, the Rollz Motion Rhythm module can simply be attached to the walker's frame to provide a laser line and metronome to support safe and effective gait patterns.
With modular design it is much more likely that the company will have stock of the parts, as they are an integral part of the product range, than if they were required to stock many pieces of larger specialist equipment.
Environmental sustainability
Building in the ability to use modules across a range of different products can help the company limit the amount of new materials required.
This reduced reliance on volume of product therefore has a positive impact on the need for raw materials.
Modular design means that component parts can be separated easily, facilitating recycling and reducing the amount of landfill waste.
Modularity also creates a focus on durability as part of long-term planning, and therefore materials are chosen in part to ensure that they can stand the test of time, further limiting the need for change.
Rollz's role
Rollz are passionate about innovative product design, putting their therapist's and therefore client's needs at the forefront of what they do. The modular design of the rollator allows it to change from a high quality 4-wheeled walker to a neurological rollator (with the Rhythm module), transport chair and electric wheelchair without any change to the main unit, simply through use of add-ons.
At The OT Show we will be exploring this in more depth with on-stand CPD, as well as providing product demonstrations, so come and see us on stand D57 and learn more.
https://www.rollzmobility.co.uk/
https://www.instagram.com/rollzint/