19 Oct 2021
Easy Medical Devices OT Show 2021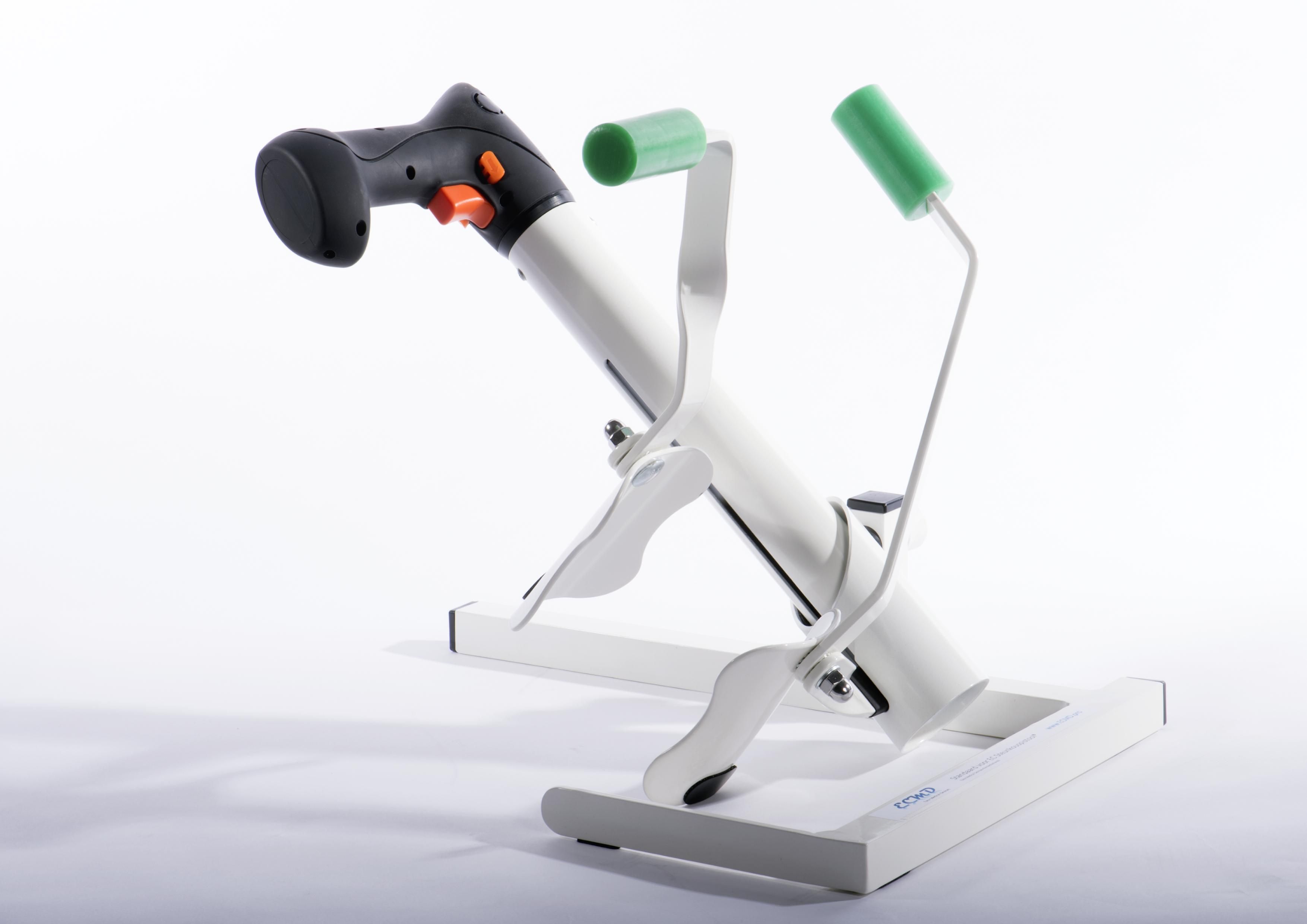 Our products
Easy Medical Devices (EZMD) are delighted to be attending The OT Show 2021 on stand E38 & introduce our UK friends to our range of innovative powered self-aid devices designed to solve difficult daily challenges experienced by those with disability or reduced mobility.
We develop devices for the effortless application and removal of compression stockings and portable transfer systems to provide wheelchair users easy access to a car without any modifications to the vehicle..
Our mission is to help to restore personal independence to individuals and to offer a helping hand to those who provide personal care and assistance to others.
Our range of Compression Stocking Application and Removal Aids includes:
EZ-Compression Stocking Gun®On - The world's only electrically powered device for quick and easy application of compression stockings without assistance.
EZ-Compression Stocking Gun®Off – Our innovative electrically powered device for quick and easy removal of compression stockings . Designed for carers and end users who find it challenging to manage the daily effort of removing difficult to use compression stockings.
Our range of Portable Transfer Systems for Wheelchair Users includes;
EZ-Lift®300E – Weighing only 12 kilograms, the portable EZ-Lift®300E can transfer wheelchair users of up to 120 kilos from their wheelchair to a car passenger seat. The system can be installed in almost any car in around 2 minutes and requires no modification to the vehicle. The device can be carried in the boot of any car until it is needed. A range of optional adapters allow this device to also be used around the home.
https://www.youtube.com/watch?v=kCFhezXeFfg