05 Oct 2021
Driving Mobility to educate on driver assessment at Occupational Therapy Show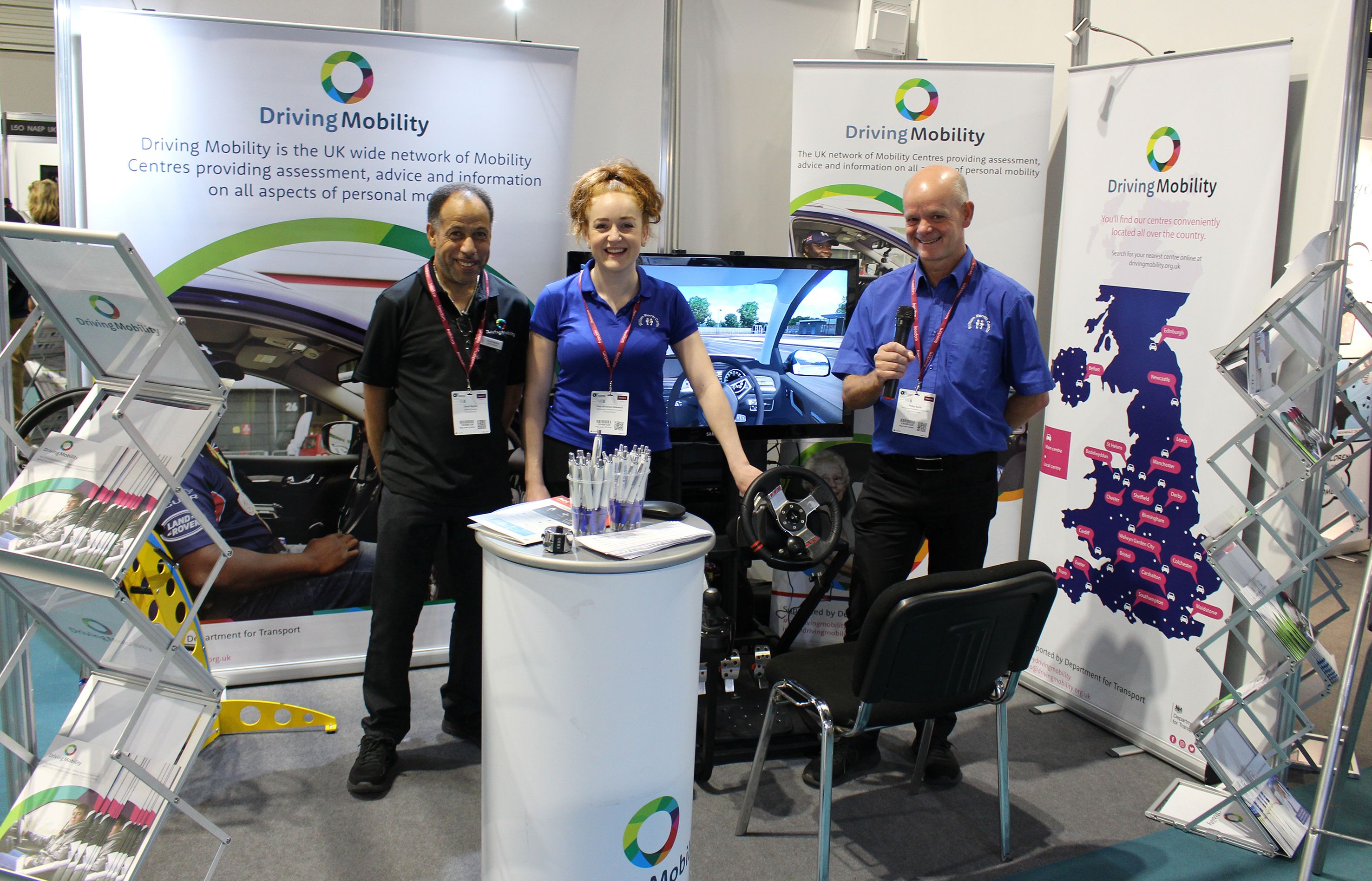 Occupational Therapists from Driving Mobility, the national charity which coordinates driving assessment centres with the Department for Transport, will be offering 'express' on-stand CPD seminars at the OT Show. (Stand L30 NEC, 24-25 November 2021).
Medical Fitness to Drive – maintaining independent mobility
Dates and times:
24th November, 10:30-10:45, 11:30-11:45, 12:30-12:45, 14:30-14:45.
25th November, 10:30-10:45, 11:30-11:45, 12:30-12:45, 14:30-14:45.
Location: OT Show, NEC Birmingham, Stand L30
Speakers: Clare Jones, Occupational Therapist
Rebecca Houlden, Occupational Therapist
Supported by: David Blythe, General Manager, William Meritt Centre
Fern Wickham-Warwick, Marketing Co-ordinator, William Meritt Centre
Synopsis:
Led by two experienced Occupational Therapists, the CPD sessions will outline how Driving Mobility assessments check client physical and cognitive abilities with a view to maintaining or regaining safe driving. Each assessment establishes a person's fitness to drive relative to specific medical conditions and is carried out by qualified OTs and Approved Driving Instructors. A driving simulator will be available on the stand so visitors will be able to experience and understand more clearly key aspects within the assessment process.
Learning outcomes:
Delegates will reflect on the role of occupational therapy within driving
Greater appreciation of the link between driving and independence
Consideration of the practical elements of a driving assessment:
- Cognitive skills being assessed – eg. visual perception, decision making, attention, planning ability, slowed processing skills, memory and higher executive thinking
- Physical function – ability to steer and use foot controls and change gear
Develop greater understanding of vehicle adaptions and support to remain driving
Complementing the educational sessions, there will be a range of material available outlining the diverse services offered by Driving Mobility. In addition to driving assessments, each of the 20 independent centres can provide extra support which may include mobility equipment assessments, driving tuition and advice on accessible transport through the HUBs initiative. Visitors to stand L30 will be able to discuss vehicle adaptations and WAVs in more detail and how positive outcomes can be achieved through appropriate signposting by Driving Mobility.
Rebecca Houlden, Occupational Therapist
Rebecca is a Senior Occupational Therapist at the William Merritt (WM) Centre in Leeds. Her main role is to carry out assessments in relation to driving and vehicle access, working predominantly with individuals who have physical and/or cognitive impairment(s). Rebecca has worked in the health and social care sector since the age of 16, beginning her career in palliative care before working in the community and residential homes. Rebecca is also undertaking a Postgraduate Certificate in Driving Assessment and Outdoor Mobility with hopes of furthering this to Master's level.
Clare Jones, Occupational Therapist
Clare is Assessment Team Manager at RDAC, an accredited Driving Mobility centre. Clare assists with decision making for the charity and supervises a team of Occupational Therapists and Driving Advisers working in Midlands based centres. Clare carries out client assessments focused on 'fitness to drive' and adapted driver controls whilst offering techniques to improve driving skills. Her particular skills as an Occupational Therapist are in assessing a clients' functional ability in a holistic way considering their physical and cognitive capabilities and how medical, social and psychological factors impact on their driving, mobility and accessing a vehicle or equipment.
https://www.drivingmobility.org.uk/
https://twitter.com/DrivingMob/ https://www.facebook.com/drivingmobility/