27 Oct 2023
Designability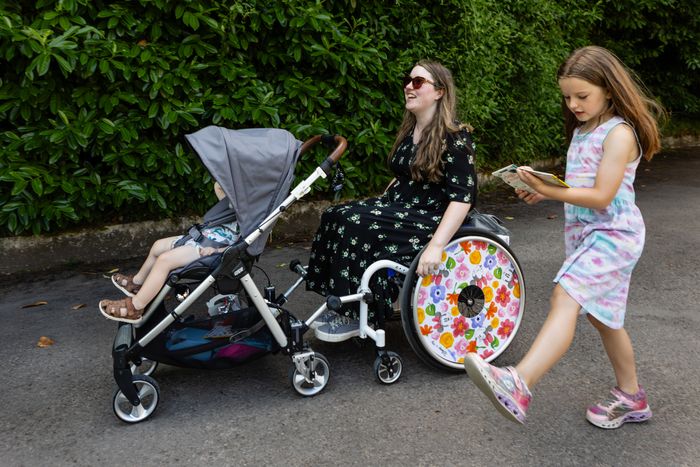 You will find Designability on Stand E75 at The OT Show
Designability are a UK charity that enable disabled people to live with greater independence be developing products and solutions that give people greater freedom and choice every day. Based in Bath, everything they make is co-designed with disabled people to ensure that it reflects what people need as well as want to use.
Their projects currently focus on providing services and products that enhance family mobility. They are best known for their Wizzybug powered wheelchair which they provide free of charge to families across the UK through a loan scheme. Children aged 14 months – 5 years can experience freedom of movement for the first time with full support from the charity's clinical team throughout their Wizzybug loan.
To date, the charity have helped more than 1,400 children across the country to develop vital mobility skills, gain some independence and explore their surroundings as they choose with their family and friends.
Designability are about to launch an innovative inclusive pushchair design which is set to be the first globally available accessible pushchair, enabling manual wheelchair users to take their young children out without relying on others. They are in the process of seeking a commercial partner who can help them manufacture what they hope will transform the lives of up to 20,000 disabled parents and carers in the UK.
The charity has also been working on a vital piece of design guidance for the Electric Vehicle industry which has been established to steer the accessibility of Electric Vehicle charging points so that they are usable for all. Designability feel strongly about equipping people with the products and services they need to move around and travel as they choose which is why they have joined a group of organisations that make up the new National Centre for Accessible Transport.
The National Centre for Accessible Transport aims to make transport more accessible for all. Research conducted by Motability shows that disabled people in the UK currently make *38% fewer journeys than non-disabled people – a figure that hasn't changed in the last decade. This impacts disabled people's access to healthcare, employment, education and social activities. The centre's mission is to make transport accessible for all by engaging with disabled people to better understand their experiences and co-design solutions; amplifying the voices of disabled people in all decision making; collaborating widely with transport stakeholders; and demonstrating good practice and impact to influence policy, with innovation at the heart of its work.
If you would like to find out more about Designability, or if you know a child under 5 who could benefit from a Wizzybug, please visit http://designability.org.uk email info@designability.org.uk or call 01225 824103.
Follow them on Facebook, Instagram, Twitter, TikTok or LinkedIn by searching designabilityuk