Why should you consider becoming an expert witness?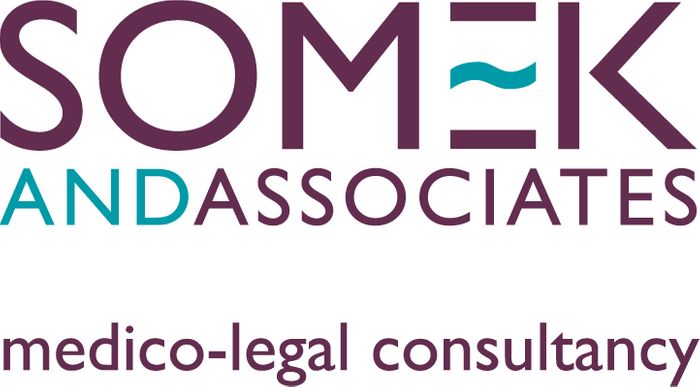 My Somek and Associates colleagues and I are really looking forward to exhibiting at the OT Show this year. Somek is one of the largest expert witness companies in the UK.
Up until 2015 I had never heard of the term expert witness, and it was only when I began exploring the world of private occupational therapy that I came across this role and Somek and Associates as a company.
I began expert witness work with Somek in 2015; whilst this was a steep learning curve it opened up an entirely new world - one where OTs were recognised, valued and wanted because of our skills! This was very refreshing having worked in the NHS for many years, where I was becoming increasingly disenchanted with the lack of resources to undertake meaningful assessments and for other professions to actually understand what we do!
As an expert witness you need to have excellent assessment skills, an ability to forensically examine evidence, write an in-depth report, which outlines your opinions and recommendations and is backed up by the evidence provided. Our assessments identify what functional impact an accident/clinical negligence has on an individual. Recommendations are based on what they need to put them back in the situation they would have been in had the accident or clinical negligence not occurred. This opens up a whole new world and allows you to be creative with your recommendations - you're not bound by cost, but by what is reasonable.
The role is self-employed so you can work around your existing commitments and many experts continue to work in statutory services or combine it with private practice as I do. You do need to be organised, able to meet deadlines and enjoy report writing!!!
I really enjoy the challenges it gives me clinically as I have to continually consider why I'm recommending something. Further work on cases can be unpredictable, which can be difficult when you're juggling different "hats", but I've found the work is a bit like buses, nothing for a while then everything all at once!!
Somek offer a comprehensive training programme, including the role of the expert witness and how to write medico-legal reports. Being an expert witness gives you the opportunity to use all of your OT skills, many of which cannot be fully utilised in the statutory provided OT services. For example, you will be making recommendations as to how the claimant (i.e. the injured person) can return to previously valued leisure activities, how they will return to driving, enjoy holidays, care for their children and even walk their dog!
There is a team of experienced trainers who provide a quality assurance service – ensuring reports meet the standards expected and are consistent and clear. Invaluable support is also provided by the admin, case handlers and reports teams. Ongoing virtual training runs throughout the year for each step of the legal process, as well as an annual conference. This gives experts the opportunity to meet with other experts, trainers and members of the wider team, and provides important updates on developments in the medico-legal world.
If you're looking for a new challenge and are interested in a role that enables you to work from home and is flexible to fit around your existing role/family commitments, I would highly encourage you to explore expert witness work. The role is on a self-employed basis, so you can be as busy as you choose to be, is professionally rewarding, and highly remunerated.
OTs need to be working clinically and have a minimum of 8 years post qualification experience. You also need to be available for at least 8 hours per week, as the reports are in-depth and time is also required to attend case conferences and expert meetings (usually virtually).
If you are interested, please email applications@somek.com or visit https://www.somek.com/ for further information.


Barbara Franks, Deputy Quality Assurance & Training Lead (Quantum) and OT & Care Expert Witness with Somek and associates