15 Nov 2023
Access to Showcase Innovative Stairlift Solutions at the OT Show 2023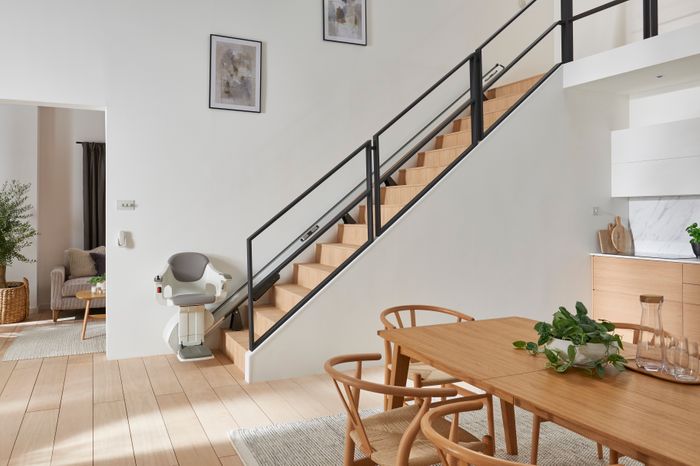 Access, one of the UK's leading suppliers of stairlifts, home lifts and platform lifts, will be showcasing working models from its range of stairlifts on stand G51 at this year's OT Show.
"The OT Show is a great event for us as it enables us to engage with Occupational Therapists from around the UK in one central location and showcase the latest changes in our stairlift portfolio. There has been a lot of discussion this year about the new stairlift regulations that came into force in April and the Access team will be on hand to answer any questions people may have about them." commented Adam Wakes, Head of Marketing, Access BDD.
There will be two working stairlift models on the stand:The Flow X curved stairlift featuring their innovative Advanced Swivel and Levelling technology (ASL), enabling the stairlift to rotate and swivel during travel, ensuring the stairlift is always in the safest and most comfortable position. With ASL technology, the footrest remains independent from the drive unit and swivels with the seat, ensuring better posture and reduced knee bending. The Flow X offers four rail options, including standard drop nose, vertical 'short-start' drop nose, horizontal overrun, and parking curve meaning it can be installed on almost any staircase. It can support a maximum weight of 125kg and can fit on narrow staircases as small as 610mm. Unlike other stairlifts, the Flow X has no visible mechanical parts.
The HomeGlide stairlift is the ultimate solution for all straight staircase requirements and comes with luxurious seat padding, armrest detection and an emergency stop button as standard. This lift is suitable for more people than ever before with a generous weight capacity of up to 160 kg and can be installed on staircases as narrow as 740 mm. For added comfort, the extra package is available with a powered swivel seat and linked footrest. For outdoor environments, the HomeGlide Outdoor package has a weatherproof coating to protect against rain, dust, and direct sunlight and a weight capacity of 125kg.
Both the HomeGlide and Flow X stairlift fully comply with the new EN 81-40:2020 regulations, meaning you can have complete confidence when recommending an Access stairlift.
For more information on the full range of stairlifts, home lifts and platform lifts available or to find your nearest Access BDD dealer visit
www.accessbdd.com
or email
info@accessbdd.com
.